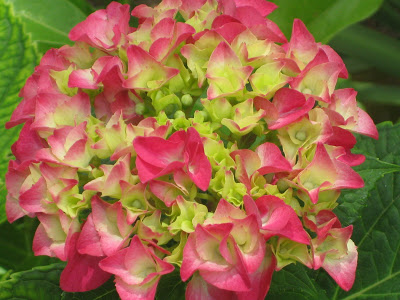 It's beautiful here today. The forecast called for rain, which is uncommon in June, but instead we've had puffy clouds and sporadic sunshine.
The lavender is looking especially fine today.
I think Charlie may have spotted it from the window ... he's got his fangs out. Actually, I'm not sure if he's threatening the bird or crying for me to open the door and let him out. Maybe a little of both.


Last night I knit this wash cloth while watching the DVD, He's Just Not That Into You, (which was really cute) and then this morning started my very first crochet border. I'm a self-taught crocheter and not very good at it, so the border felt like something of a small miracle.
It's imperfect, but that's okay.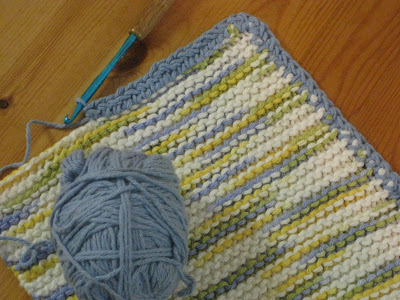 Are you wondering how I learned this fantastic technique? Probably not, you've probably been crocheting for ages! But let me tell you. A couple days ago, on my way to the dentist to have a crown replaced (ick), a had this little intuitive flash to go to the library and look in the DVD section. At first I thought, how silly, I have Netflix, why in the world would I get a DVD from the library?

Well, this little flash happened three or four more times, so I decided to go to the library and check it out. And guess what I found? Instructional DVD's on how to knit and crochet! Woo hoo! Finally I can learn some new techniques without having to go to a class.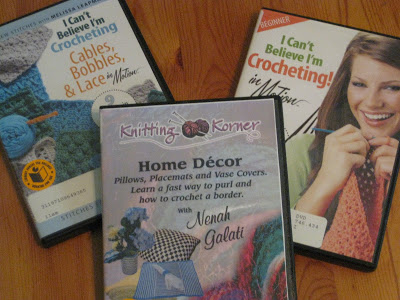 I'm getting better and better at paying attention to those intuitive nudges. Things always turn out well when I do.

This is my other work-in-progress.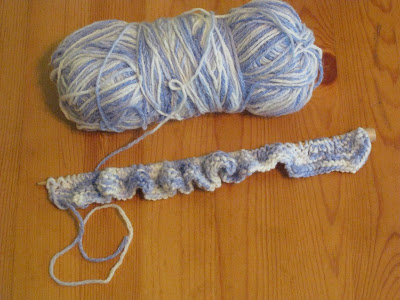 It's still a fledgling, but when it grows up, it's supposed to look like this, from the Louisa Harding book, Knitting Little Luxuries.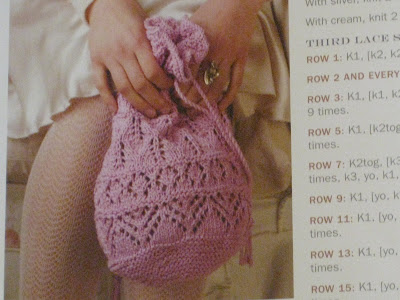 If you knit or crochet, please check out the Cosy Crochet and Knitting Swap over at
A Country Dream
. Melanie is accepting names until June 15th, and it sounds like great fun.