I was fortunate to have my
Mesh Bamboo Scarf
pattern published on
All Free Knitting
a while back because it has brought many visitors to my blog, which has led to new friendships. Some of those new friends have sent me photos of their versions of the mesh scarf, which I want to share with you.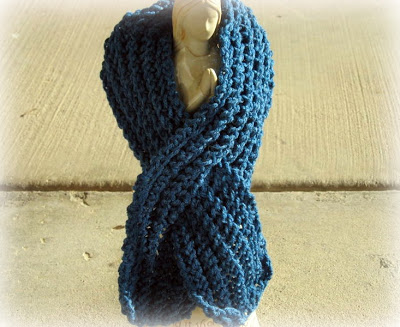 This keyhole version was knit by Connie on size 10 needles with worsted weight yarn and an 18 stitch cast on. I really like the bulkiness and the way it looks pulled through the keyhole. Connie knit a matching floppy hat and is donating the set to a cancer center.
These four scarves were knit by Sheila. The pink and ivory scarf was knit on size ten needles and the stripe was made by changing colors every six rows and carrying the yarn up the side. Sheila then added the pink crochet border around the entire scarf, covering up the carried yarn.
The blue infinity scarf was also done on size 10 needles. She knit it flat for about 30 inches, gave it a few twists and then seamed the edges together.
The gold scarf is for a gentleman because, "It's not too foo foo." :o)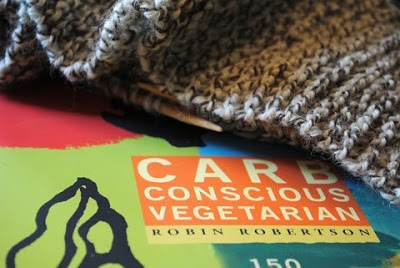 This last one is a work in progress by Tracey. I stole the photo off her blog,
Clover
, which is one of my new favorite places to visit. Tracey is using Fisherman's Wool and size 8 needles. She modified the pattern a bit ... maybe she will tell us more in the comments.
Thank you to everyone who has sent me photos of their scarves and dropped me a note about the pattern, it's wonderful to hear from you.
Update:
Here is a photo of
Tracey's
finished scarf. Looks so good with the fringe!