We've been getting absolutely pounded with rain around here. It pretty much poured all weekend and at night a frenzied wind whipped through the trees.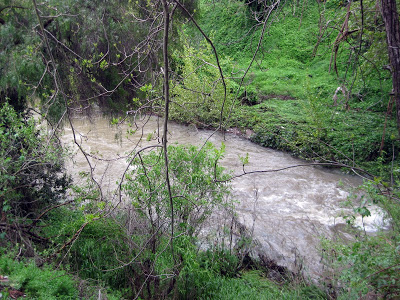 My peaceful little creek has turned in to a raging river. I watched it most of the day yesterday as I sat by the window and knit a little pink hat for my niece, who is due in June.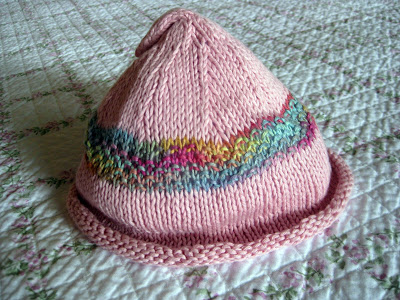 The hat is my March project for the
New Techniques Knit-Along
. It is the first hat that I knit completely in the round using circular needles and double-points. Everything went well until I had to switch to the DPNs ... I really struggle with those. The hat has all sorts of holes and other mistakes at the top, mainly on the side that you can't see.
I really don't like how the hat turned out. It reminds me of the holey, uneven scarves I made when I was first learning to knit. But I keep reminding myself I'm just learning to use the DPNs and practice makes perfect.