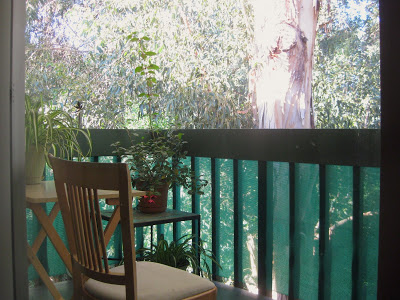 I'm so glad the move is over! All of the boxes are unpacked and I am getting settled in my new place. One of the best things about it are the gorgeous eucalyptus and redwood trees outside the patio and bedroom window.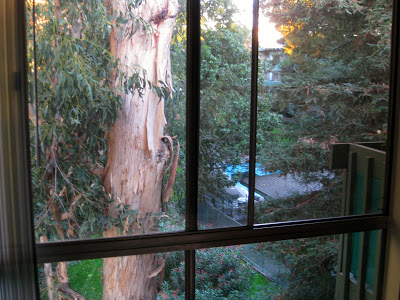 The bedroom window has a nice view of the pool, too, which is especially pretty when it is lit up at night. From my bed I look out over the jungle that is growing up out of the creek (a crazy blend of trees, brush, and vines) and can hear the constant sound of water flowing.
It is fun exploring the new neighborhood. This place is right down the street and very, very tempting. They have the best custard-filled maple bars I have ever tasted.
I was completely exhausted this week after the move, but I'm coming back to life after having a massage and pedicure yesterday. The only knitting I've done is to work on a scarf for about twenty minutes and I will post pictures of that soon.
I've missed you all and will be visiting your blogs today.