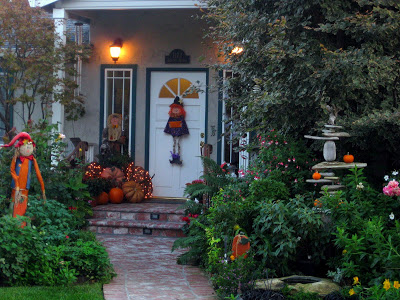 Brrr, it's chilly today! I'm wrapped in a flannel blanket on the couch, waiting for the rain to start. It's going to be a wet and cozy weekend (my favorite kind). I have some shopping to do, but I'm starting to wonder if I really even want to leave my home today.
I've been trying to walk every evening and wanted to show you some of the cool Halloween decorations I've encountered around the neighborhood.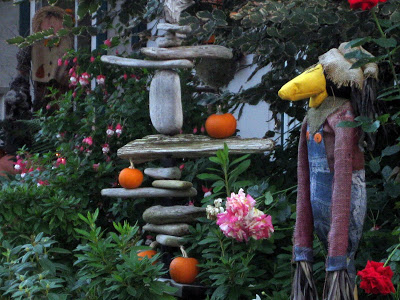 Love those tiny pumpkins.
Big spiders are all the rage this year. Do you have them in your neighborhood, too? (I've been seeing smaller, even scarier ones in my apartment.
Shudder.
)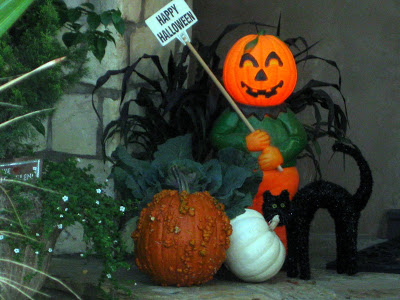 Good old-fashioned punkin' head.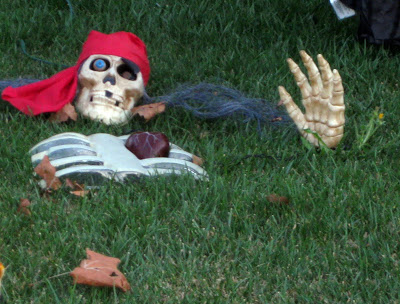 Pretty clever with the heart.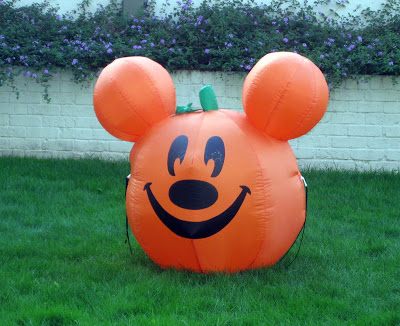 This one is dedicated to Disney-lovers
Kim
and
Hil
.
Well, I'm off to the kitchen to make a bagel and coffee. I have Mad Men episodes to watch on DVD, a half-finished collage to work on, and want to find a juicy new knitting project to sink my teeth in to. What are your plans for the weekend?