My sister Hilary's wedding was beautiful, and lots of fun. She was a gorgeous glowing bride ...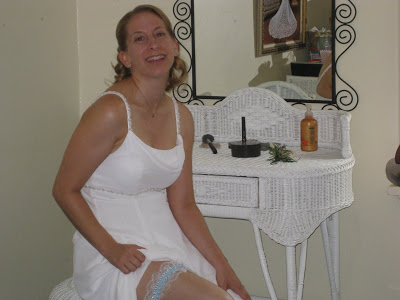 And Jeff was a handsome groom.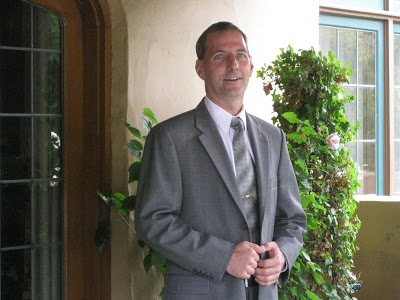 The flower girl is such a cutie-pie. Here she is watching the guests arrive from upstairs in the bridal suite.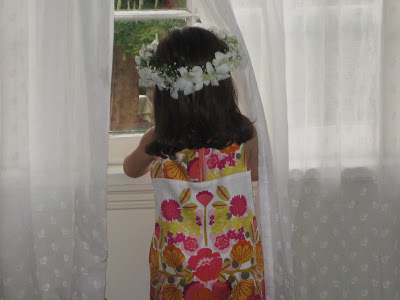 Mr. Frog is a dear friend of Hilary's and he very much wanted to witness the ceremony.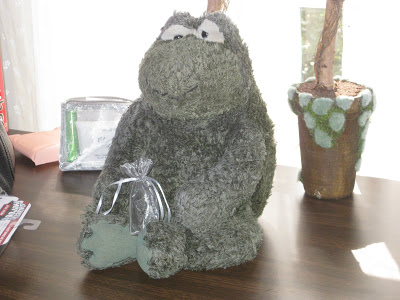 I had the honor of escorting him, and he sat on my lap and watched as they exchanged vows.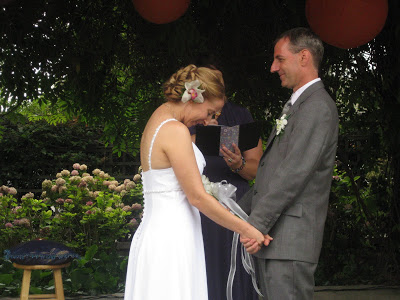 Later on, the newly married couple were on good behavior as they cut the gluten-free cake with Star Wars figures on top. There was no smushing of cake all over each other's faces.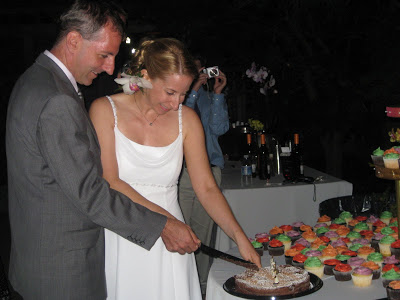 Hilary walked down the aisle barefoot, but she wore these killer shoes for the photographs.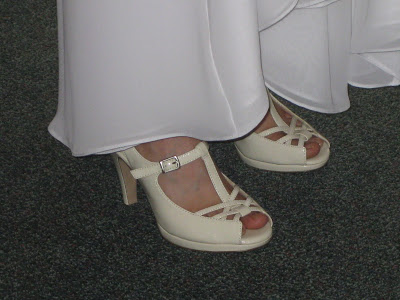 When the music started, she put on these babies and danced for hours.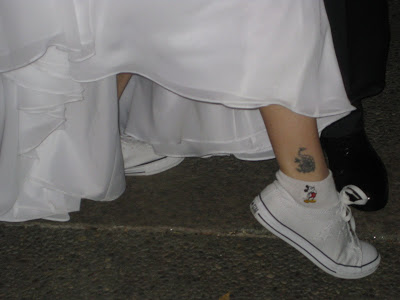 Mr. Frog watched the reception wistfully from an upstairs window. I think he felt happy that Hilary married such a great guy, but a bit overwhelmed with emotion at this important time in her life.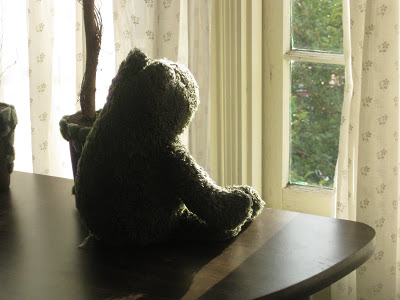 Or maybe it was me who felt that way.

Hilary is a married lady now, but to me she will always be my skinny little cute kid sister.


If you would like to see more wedding pictures, they are available on Flickr. I didn't feel comfortable posting pictures of myself. Some day I will.