My little sister is getting married tomorrow!
I bought my dress earlier this week at Dress Barn.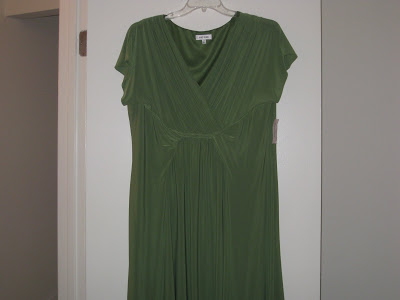 And settled on a necklace to wear.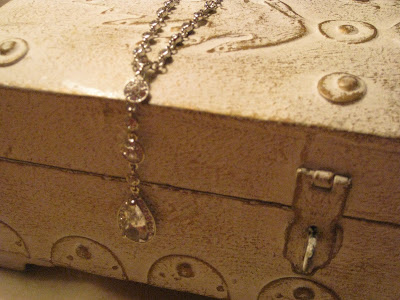 I worked last weekend on a wedding gift package based on a project in G

reenCraft

Magazine. The box is from a package of microwave popcorn. I painted,

collaged

, and

glitterized

it, and it was lots of fun.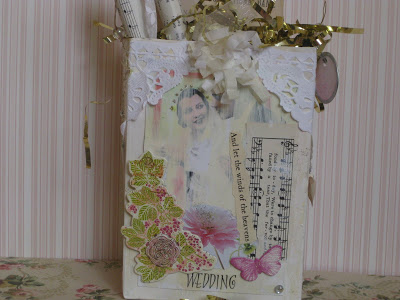 Everything I used on the gift package is from my art supplies or recycled.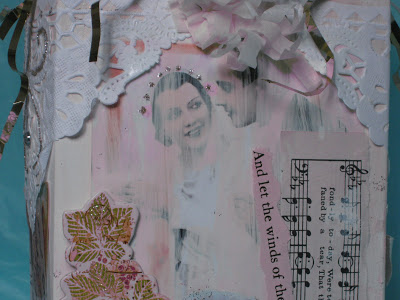 My sis and her husband-to-be requested that guests donate to a charity rather than buy them a gift. So, inside the package is a bank deposit slip from 1905 for seventeen dollars, two rolled up sheets of music tied with a ribbon and a notice that a donation has been made in their name.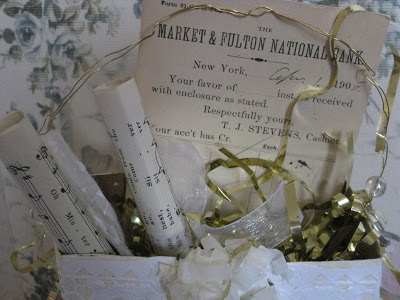 We had the rehearsal last night, and my sister looked gorgeous as she did a practice walk down the aisle with Dad and ran through the vows with her beloved. She kindly gave me a thank you gift of Lush bath products (my favorite) and some chocolates for helping with wedding errands. I'm excited about the big day tomorrow and will be back in a few days with pictures of the event.