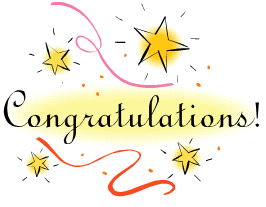 I used the random number generator, and the giveaway winners are:
Janet won the fat quarters. Janet's comment said, "The fat quarters would be my choice. Congratulations on your 100

th

post." I don't have your email address Janet, so please contact me.
Tom won the yarn. Tom's comment said, "I gotta get in under the wire. Happy 100 posts. I'd love the yarn." I'll be sending you an email, Tom.

Thanks everyone for participating in my giveaway.