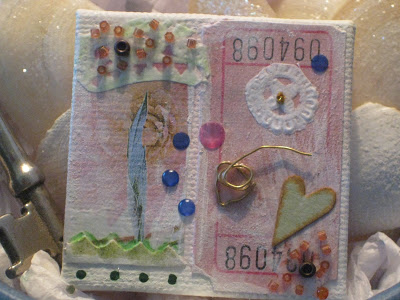 Over the weekend I worked on two tiny collages, each on a 2" by 2" canvas.


I felt like a hummingbird building a nest as I flitted about my apartment looking for materials, but instead of grass and spider webs I gathered up bits of paper and beads and wire.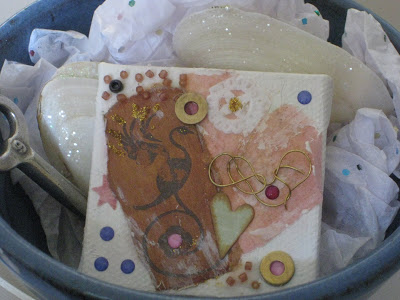 The little gold washers came from the collage store around the corner ... also known as Orchard Supply Hardware. I giggled to myself as I wandered the unfamiliar aisles, waiting for someone to inquire if I needed help so I could ask where they keep their tiny pieces of metal.