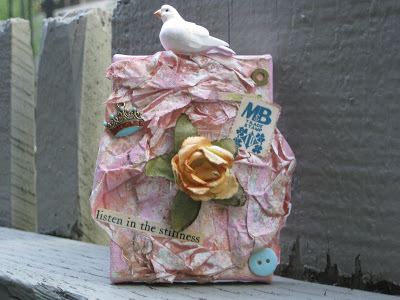 I had a vision of a romantic collage done in blue and white. I tried to create it using a new technique I read about in a magazine, but it just didn't work out the way I hoped.


These pictures are of two small areas of the collage that I feel okay with. As a whole, I'm not too happy with it. I went overboard with the buttons.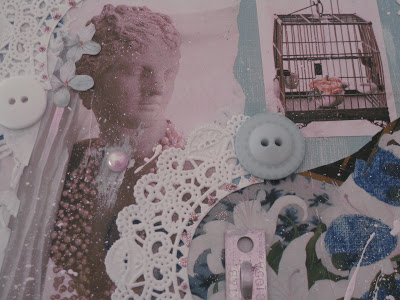 I'm looking forward to the day (if it ever comes) when I can actually create the art that I can now only envision.


After finishing the collage, I still had a hankering for blue and white art, so I took this picture in my itty-bitty patio garden.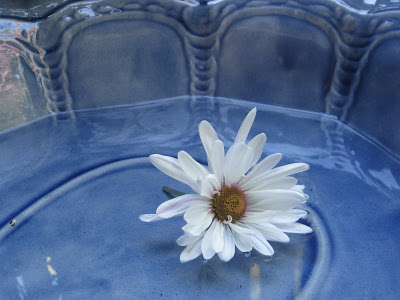 Now that I like :-)

Stacy
xxoo