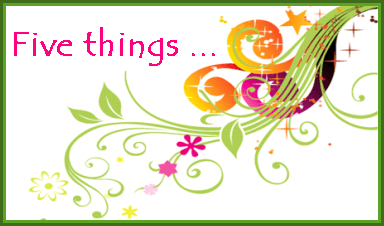 1) Bonjour! Would you like to send your pet to Paris? Carol at
Paris Breakfasts
will create a watercolor portrait of your pet in Paris from a photo you send her. Here is Carol's portrait of a pooch named Winston in front of pastry shop. What a great gift idea.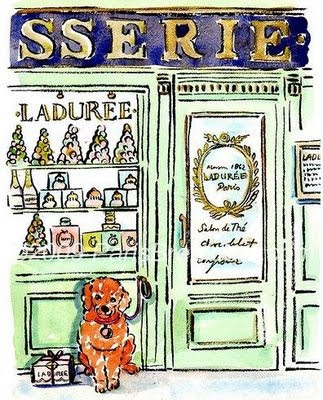 2) I love, love, love this idea for a canning jar pincushion from
Suzanne's Crazy for Collars
. Her excellent tutorial is so easy to follow, I can't wait to give it a try.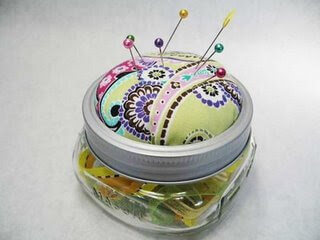 3) Noelle at
Sew On and Sew On
makes these whimsical little houses, huts, and caravans. They are hand sewn and embroidered with sweet little touches like flower pots and button wheels. I adore them. Noelle also offers them for sale on
Folksy
.


3) Thimbleanna recently offered this easy, delicious recipe for
Kielbasa and Vegetable Packets
on her blog. I made it for dinner Sunday night and it was scrumptious.
(Picture by Thimbleanna.)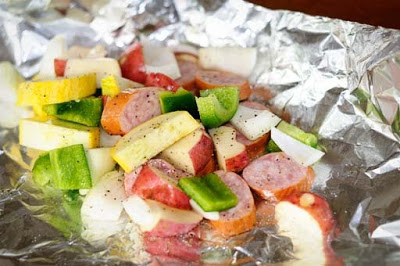 4) I recently discovered a blog called
TeachKidsArt
. It's a wonderful resource for, well, teaching kids art, but I'm also excited about trying some of the projects myself. I've always wondered how to make a monoprint, and she recently posted an
easy tutorial
. I can't wait to try it. (Picture by TeachKidsArt.)



5) Isn't this necklace sweet? I don't wear much jewelry, but I really like that little elephant. I originally saw it offered in a giveaway on
The Bright Side Project
, but didn't win. Fortunately, it's available on
Etsy
.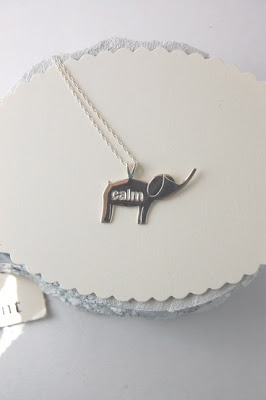 Stacy
xxoo