While in Grass Valley last weekend with Dogwood, we went to the
St. Joseph's Cultural Center
, a former orphanage. In the late 1800's it was the only orphanage in Northern California and housed over 400 children who were largely orphaned by mining accidents. Today it is a rose garden, museum, thrift shop, and monument.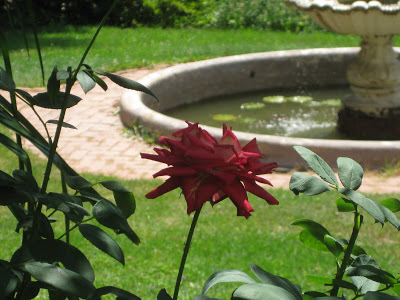 We walked slowly through the garden, enjoying the silence and a breeze that was very welcome on a warm day. I was taken with these flowers or whatever they are-- they look like they are wearing kerchiefs.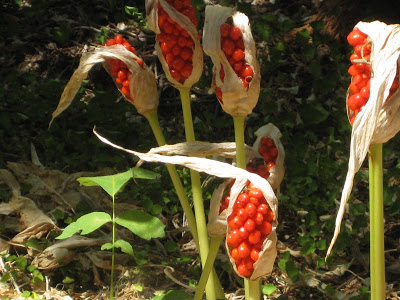 I noticed a man lurking around the statue of Mary. He kept staring at Dogwood and I, and it made me quite nervous. There was no one else around but the three of us, and I began to fear he might try to rob us, or worse.


I pointed him out to Dogwood, and she eyed him for a bit and then decided he was just there to enjoy the gardens like we were. She went right over to say hello, and they began chatting. I stayed a safe distance away until I heard Dogwood say, "Stacy needs to hear this."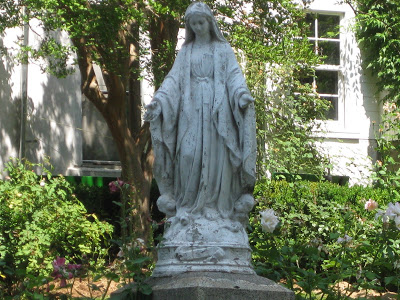 It turned out the man was waiting for his girlfriend to arrive, and the reason he was acting so strangely was because he had hidden a diamond engagement ring in a bright red box at the base of the Mary statue. He very kindly allowed Dogwood and I to stay and bear witness to the big event.

His girlfriend was surprised by the ring, and she hugged him and wept. Dogwood and I, who had been watching discreetly from a bench, ran up to see the ring. It was gorgeous.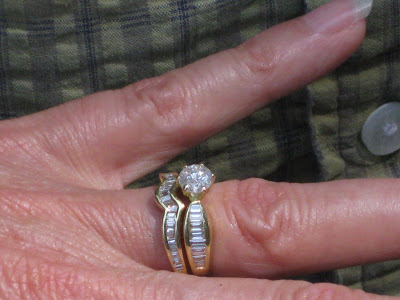 They were the nicest couple, and had known each other for thirty years.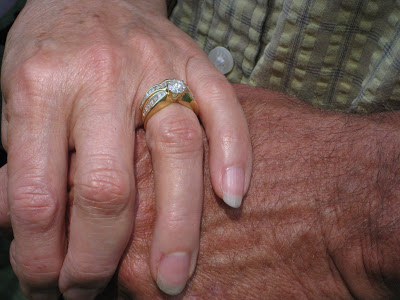 We finally gave them some privacy and wandered over to the thrift shop, where I bought several pictures of owls for fifty cents each and some collage supplies for even less.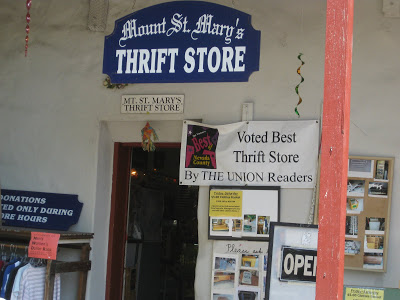 One of the most delightful things in the thrift shop was pictures on display (clearly marked not for sale) of nuns having fun doing things like roller skating, dancing, playing in the ocean, etc. Aren't they a kick? I discovered later the series is available as a
calendar
.