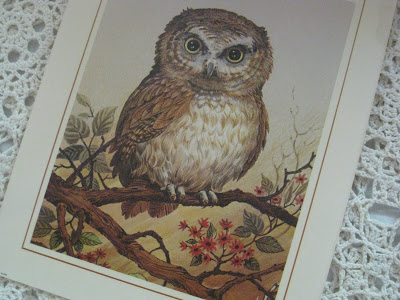 I haven't had time to do much birdwatching this summer, but birds and their nests are still making their way in to my life. This owl print is a recent thrift store find.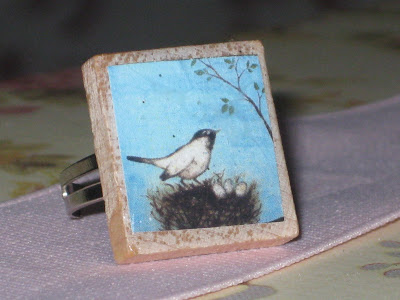 I bought this ring in a boutique last week after I saw my sister wearing a similar one. It's made out of a Scrabble tile.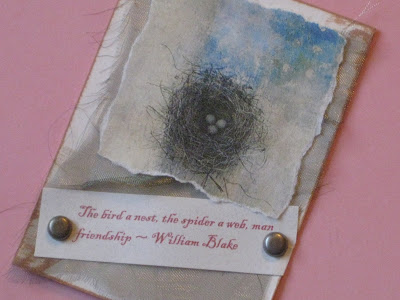 Bird nest was the theme of my monthly

ATC

swap group. This one is from Rachel at Not-So-Plain Jane. The quote by William Blake says, "The bird a nest, the spider a web, man friendship." My photo doesn't do justice to how beautiful it is. The colors have a faded, antique feeling to them and the background is thin netting.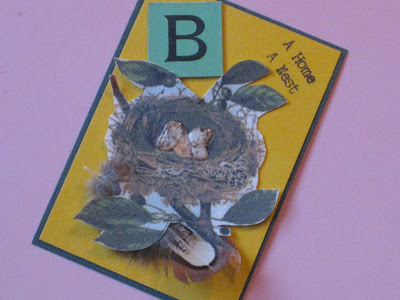 From Deb at Garage Sale Gal, who decided on the bird nest theme. Deb is so talented at making greeting cards, tags, and collages.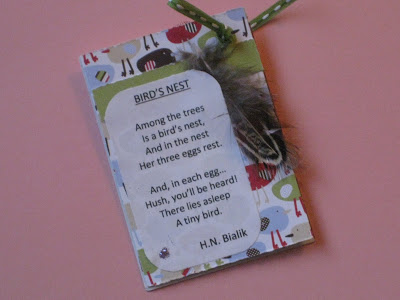 From Cory at Pink Dogwood Blossom. It's so cute with the poem, feathers and

bird

background, plus it has a movable part ...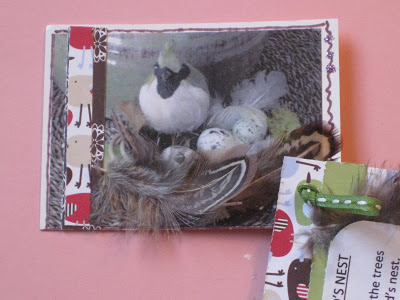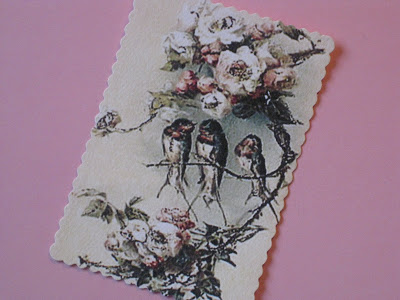 I bought these bird images at My Favorite Things for collages and greeting cards. Aren't those swallows just screaming for glitter?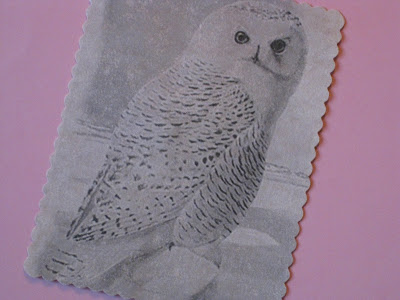 I'm taking a couple extra days off this weekend and hoping to get out do some real birdwatching, as well as the thrift store kind.

Stacy