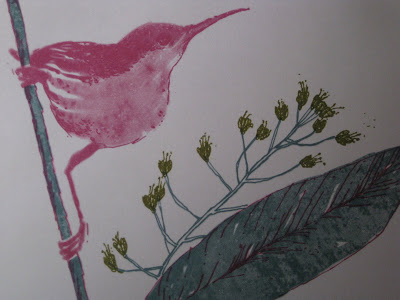 My birthday is on Sunday, so I took today and Monday off of work to give myself a long weekend. I've been itching to go to antique stores for the last month or so, but made myself wait so I could do it as a birthday treat. Today I went to a little town on the coast, and planned to go to several different stores, but ended up spending all my time in a huge place called Attila Antiques.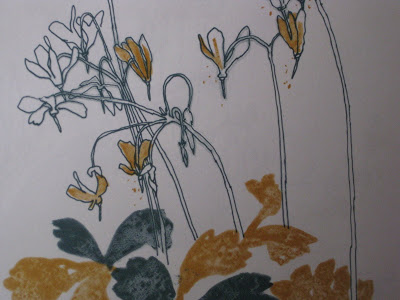 One of the items I bought was a Hallmark book from the 1970's with quotes from Kahlil Gibran, author of The Prophet. I was drawn to the book because I frequently use words and phrases in my collages from an old copy of The Prophet. But when I opened the Hallmark book, it wasn't the words that got me excited, but these incredible illustrations by Fred Klemushin. I love the colors.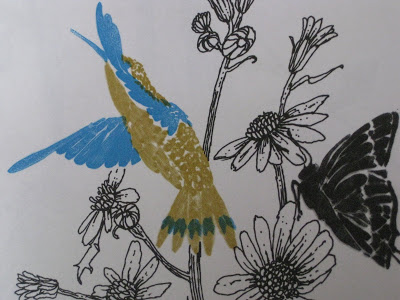 I want to use the illustrations in collages if I can bear to cut up the book. (Usually it's not a problem, but this one is so gorgeous it might be difficult.)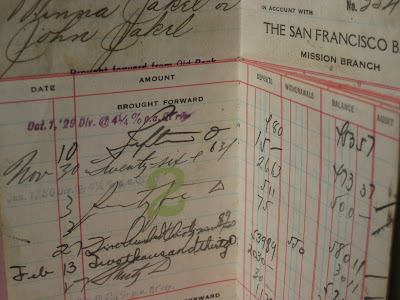 Another find was this savings passbook from a San Francisco bank. I love old deposit slips. This passbook is fully intact and has deposits noted from the 1920's through 1940's. Again I planned to cut it up and use it in collages, but it's in such fantastic condition I'm not sure I can. Aarrgh.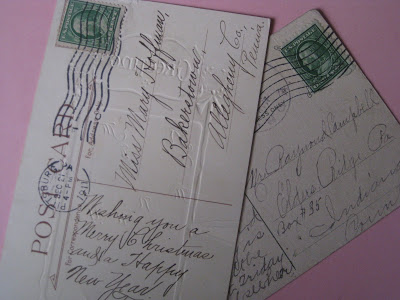 Also found more of the postcards that I like from the early 1900's with stamps, handwriting and postmarks.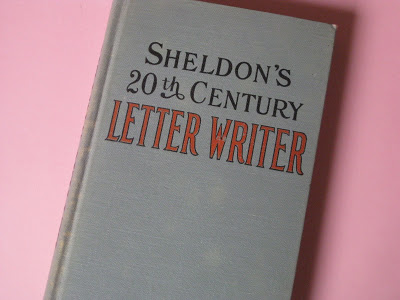 Perhaps the best find was this book published in 1901. It has sample letters for every situation imaginable. For example, a father's letter to an erring son.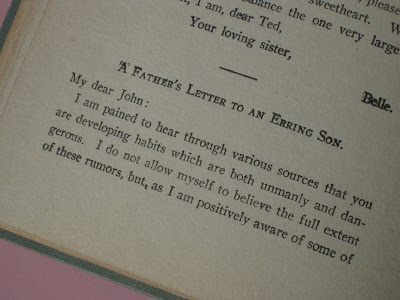 One of my favorites, introducing a hero of the Spanish-American War to the Secretary of War. Because you know that situation comes up all the time.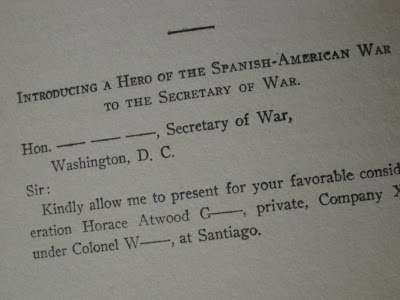 There are over fifty letters, like introducing an actress to a theatrical manager, on the loss of a fortune, a declaration of love, and the lady's reply.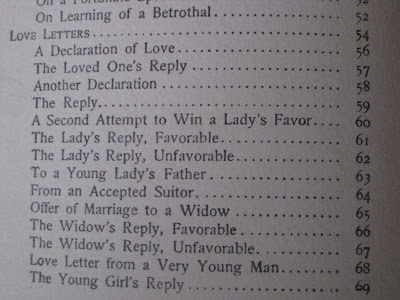 One letter is from a man in love with "two charming girls" who is afraid to propose for fear he'll choose the wrong one, so he writes to a male friend asking for advice. The reply is awesome.


My dear John:
Of all the uncertain idiots in this world I think you are the worst. Any man who can't make up his mind as whether he loves one woman more than another is either a candidate for an insane asylum or for an old women's home-- I don't know which.
They didn't mince words in their letters back in 1901.
I hope you have a great weekend. I'm going antiquing again tomorrow, this time to a new town and with my family. It was sweltering hot today, but hopefully it will cool down a bit tomorrow.

Stacy
xxoo