When I went to the coast earlier in the week, I was badly in need of a fun day that didn't involve crafting, blogging, or working. As much as I love crafting and blogging, it sometimes feels like my second job ... and it often feels like it's taken over my life. I've been having a hard time stopping.
Capitola
was the perfect destination for a mini-vacation day-- it has many of my favorite things, like pelicans and a long pier and cute shops.

The colorful bungalows were a contrast to the fuzzy gray sky. Some day I'd like to stay in one of those bungalows-- the ocean is just a few steps out the front door.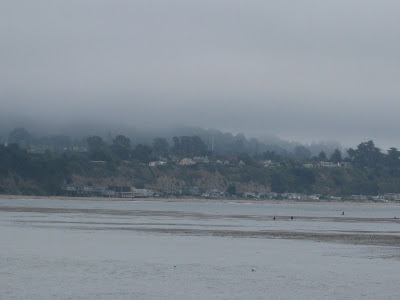 That's my house at the top of the stairs. At least it is in my dreams. Wouldn't you love to live there? I'd be in great shape from going up and down those stairs every day.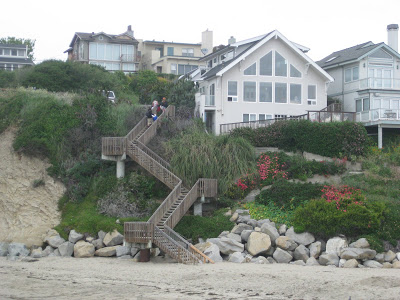 Made a new friend while walking on the pier ....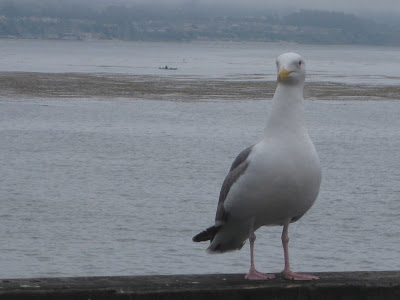 This is

Soquel

Creek, which flows to the ocean.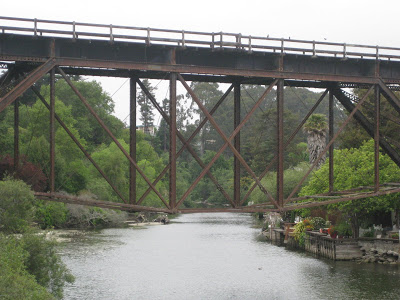 Interesting

architecture

at

Margaritaville

, a popular restaurant and bar. While trying to find some info on this

mosaic

mermaid, I came across an
article
about the artist, Terrie Read

Kvenild

. Terrie was not allowed to take any art classes until she got to college, and once there a professor told her she might as well give up because she had no talent.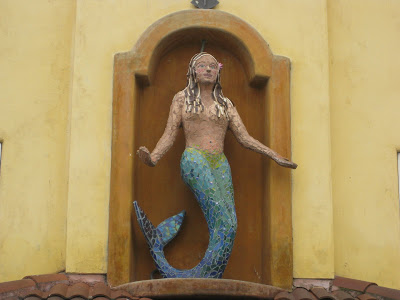 Thank goodness she didn't listen.


* * *


It's Memorial Day on Monday, and I'm taking an extra day off to make it a four day weekend. I plan to go back to the beach and do a little hiking, too. I'm going to try and make it an extra-special relaxing weekend so when I return to work I'll feel like I've been on vacation. Hope you have a great weekend, too.