Hi, I'm Charlie. My mom left for work this morning without her laptop. I've been wanting to see what all this blogging stuff is about. Looks pretty interesting, but she doesn't write about me nearly enough. Let me tell you about myself.

My full name is Charles Kitten, but I'm also known as Prince Charles and Char-Char. I'm three years old. My mom often says she rescued me, but we both know it was the other way around.

I rescued my adopted brother Apollo, too. He's a nice enough guy, but kinda needy.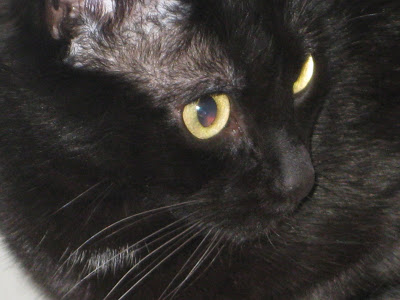 I stay busy while my mom's at work. First, I take a quick bath ...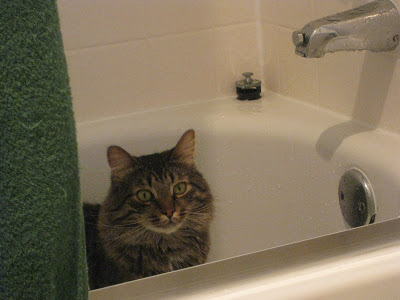 And then play with my toys … or whatever happens to be laying around on the floor.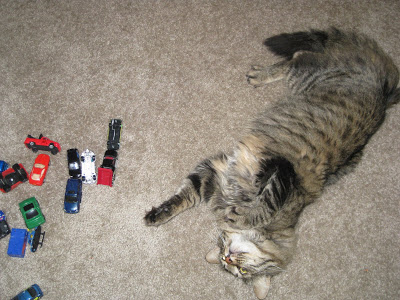 After that I'm ready for a nap on the window sill.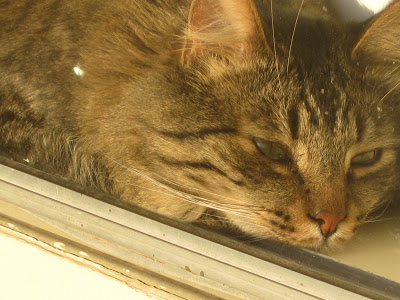 In the afternoon I do my gardening. My orchids are looking good this year.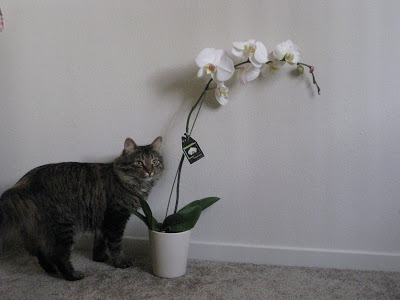 My mom bought me this bed. I think it's funny to sleep on the floor next to it. You should see how mad she gets.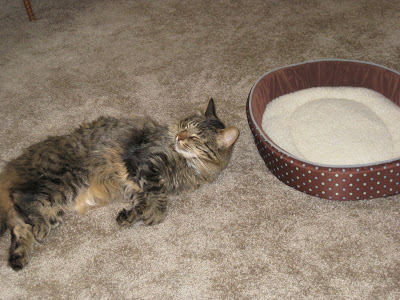 I don't know why my mom bought me that bed when I have a perfectly good one with sheets and pillows and a duvet.