I'm so much happier since I've been blogging and doing more arts and crafts these last few months. I didn't allow myself to create for many years, often without realizing it, because I thought one of the requisites for making art was you had to be good at it. (Don't ask me how you ever get good at something without doing it badly in the beginning.) I never questioned that belief until recently.
Now I understand that creative expression is essential for me, and any judgement, self or otherwise, about the result is inconsequential.


Creating has nothing to do with who I think I should be or what kind of image I have for myself; it is the authentic expression of who I am.
I'm reading the book Life, Paint, and Passion , and it really drives this point home. The authors emphasize process over product, encouraging you to paint the way you might journal, " ... done not for the sake of being seen or published, but purely for the telling itself. You may show your work or not show it-- you leave that decision to the future. Now, when you are painting, it is completely private-- just for yourself."
I tried painting in this manner a couple nights ago, but after painting the background, I overwhelmingly wanted to collage the canvas. Here is the result.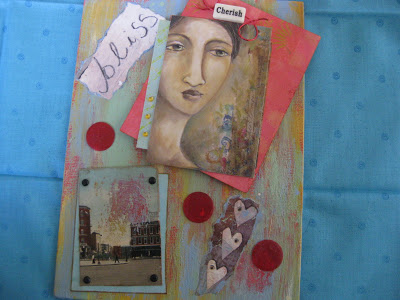 The image of the woman in the collage was created by DJ Pettitt.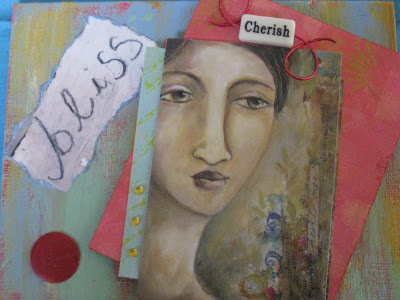 The city scene is a piece of a postcard from the early 1900's.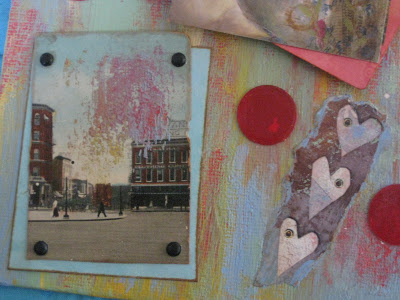 I also made a handmade book in the same spirit, which I'll post in a day or two.


Hope you have a great week.