Lately I've been feeling so happy and content. Every day brings some sort of surprise, like a gift from a friend or finding something for my apartment that I've been searching for. I wanted to take a few minutes to share a few things that I think are delicious ...

This is some of my favorite summer produce. (I know it's not quite summer, but it doesn't sound right calling this spring produce. Grapes can be found in the grocery store right now, but they are definitely a summer thing.) And this week is the start of the Wednesday night Farmer's Market, which I've been looking forward to for months.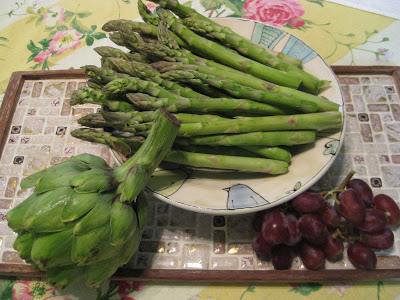 An unexpected gift arrived in the mail recently from my friend Dogwood. Antique bottles for decorating, a jar of ribbons, and a stack of blank mini-canvases.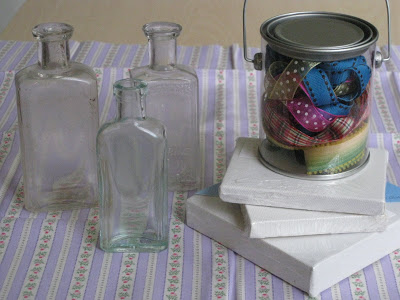 A co-worker returned from India today and brought me this wall hanging and bag. It was a funny coincidence (not to mention very sweet) because I'd been looking for a fabric wall hanging for a couple weeks, and almost bought a bag similar to this one at Pier One over the weekend.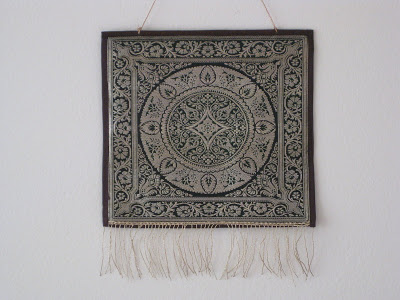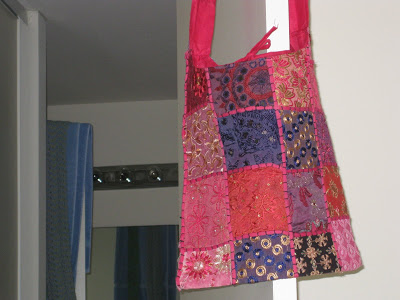 I did pick up this little ceramic bowl at Pier One. I bought it to display on a shelf, but it's the perfect size for snacking on my summer grapes. I want to go back and get a few more.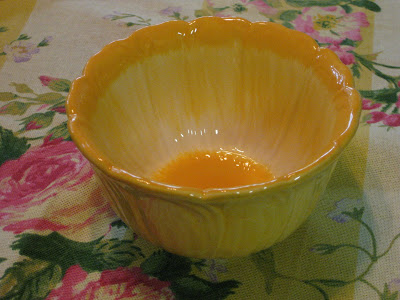 And I found this pillow on sale at Cost Plus.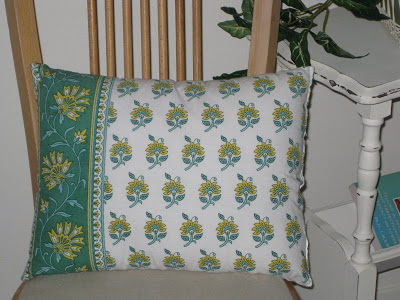 Charlie looked so cute hanging out in the silk garden yesterday. A few minutes after taking this picture, he began chewing on the flower stems. Naughty kitty! And he has his own pot of live grass just a few feet away.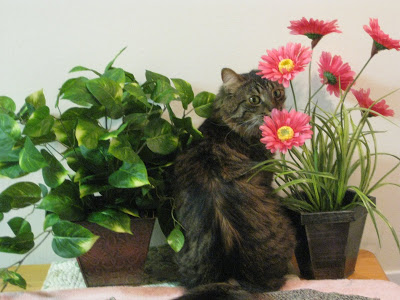 I saw this unusual flower growing in the parking lot at a grocery store on my lunch hour. (At least I assume it's unusual ... I have no idea what it is.)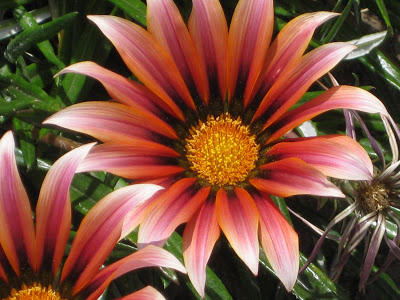 Here is my latest knit flower. I love this color combination.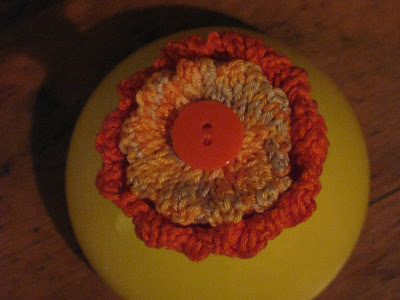 And last but not least, I came across this sweet little surprise on the way to the mail box.