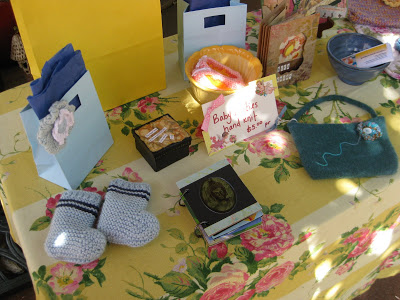 The show went pretty well on Saturday. The turnout was small, but the sun was shining and temperatures were comfortable. My display was under a lemon tree, a peaceful place to knit and chat and watch the birds.
I sold two bags and two handmade books. The sale of the books was exciting because I made them for myself and didn't know if anyone would like them as much as I do. Now I'm all excited to make more. I'll post pictures soon.


Felted bags by my sister, Feltypants. She makes them from recycled wool sweaters.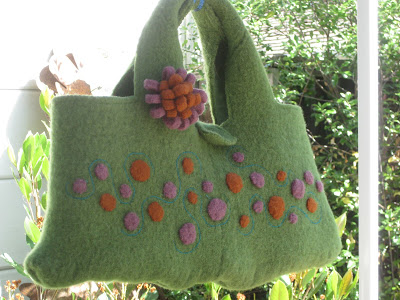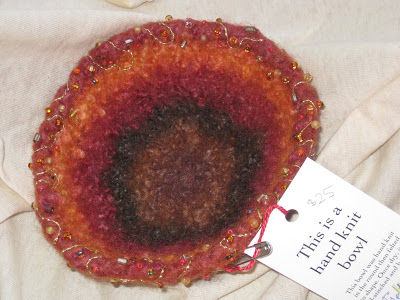 This next bowl is my favorite. I ended up buying it from her.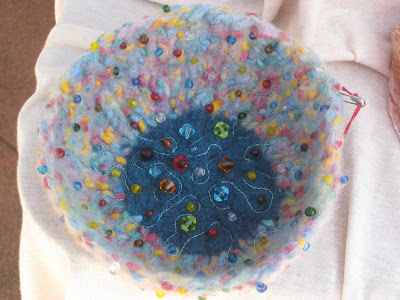 Monoprints by Cynthia Griffin (griffincynthia@hotmail.com), who hosted the event. So gorgeous.
Note: Here is info from Cynthia about the process she uses for making these prints.
From Cynthia: If anyone wants to research the process I use, clay printing, you can go to mitchlyons.com. He invented the process about 50 years ago. I also teach classes in the process during the summer. During the school year, I teach art, crafts and ceramics to middle school students. I love the process because it really allows for freedom of expression. And while the media lends itself to abstract art you can get very realistic if you have patience. Just email me at griffincynthia@hotmail.com.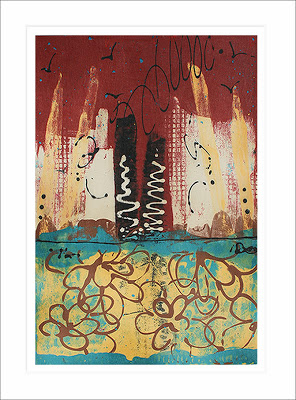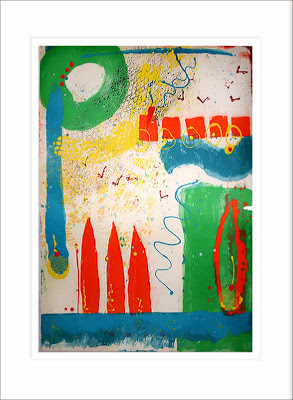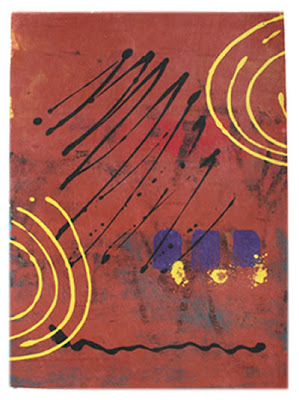 Art by
Alicia Telfer
, a photographer who also does amazing things with handmade paper.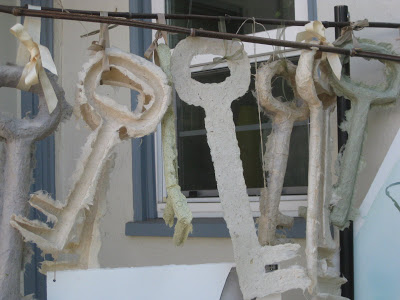 This is one of Alicia's wish shells. The curled up piece of paper inside has a typewritten wish on it. I should have written it down ... it said something like, "I'm as happy as a bird with a french fry." Really cute. I adore these and wish I would have bought one. I did buy several pieces of her handmade paper for collaging and bookmaking.



More from Alicia ...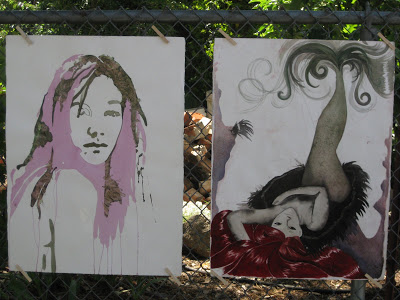 Assemblage dolls by Marlana. I was awed by the originality and charm of her art.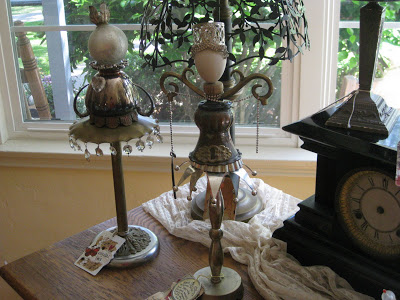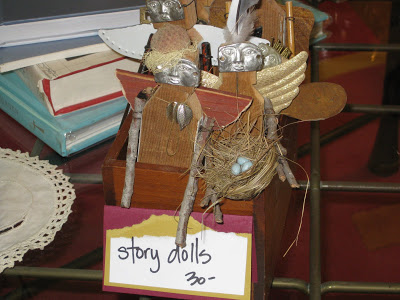 Fabric bags by Claudia Aden. They are made from repurposed upholstery. I love these purses and ended up buying four of them.

Note: I'm adding some info from Claudia about her purses that she wrote in a comment. To see more of her fabulous bags, please see this post.

From Claudia: My fabric purses are made from fabric donated by Fabmo.org. Hannah and Jonathan are a lovely couple in Palo Alto who created Fabmo to save a ton of fabric being landfilled every year. They pick it up in the city every 6 weeks (at their own expense) and open their house for 4 days to teachers, crafters, and anyone else who sews. Go to Fabmo.com for more info and to get on their mailing list so you can be part of the next distribution. Fabmo is hoping to find a new location to use for distributions. If anyone knows of an empty office with about 250 sq ft, please let them know. Posted by Claudia Aden,
bag_lady_2009@yahoo.com