My latest art project is this little book.
The pages are handmade paper by Alicia

Telfer

.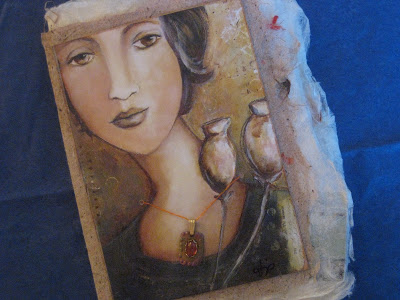 The picture of the woman on the cover is the work of
DJ

Pettitt
(with a necklace added by me). I love using

DJ's

artwork in my collages. If you want to see some gorgeous handmade books, please check out her blog. She's fantastic.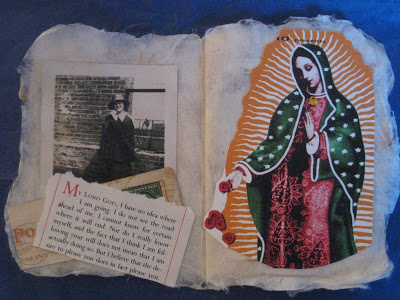 I'm drawn to religious and spiritual imagery from all religions.

The text in the pictures above and below is from the book Thoughts on Solitude by Thomas Merton.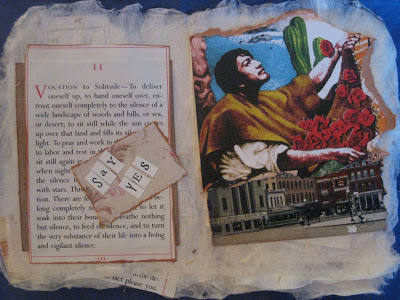 The text below is a poem by e.e.

cummings

.