I love this idea from Green Craft Magazine for upcycling food boxes into gift packages. You might remember I made one out of a microwave popcorn box for my sister's wedding gift. It was so much fun I decided to make another one this week out of the same type of box.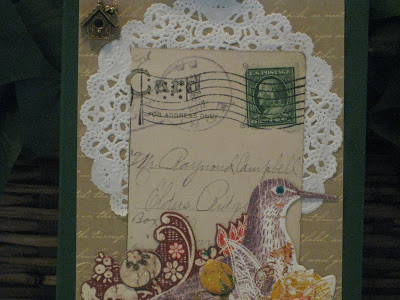 To make the gift package, I first painted the box dark green with

acrylic

paint. After it dried I glued panels of scrapbook paper to it, bird images, glitter,

doily

, and a piece of an old postcard.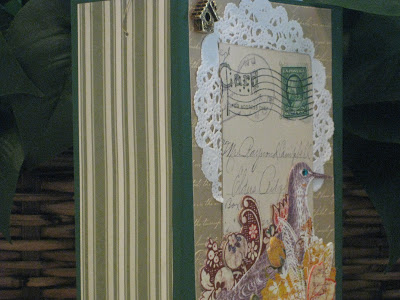 I wanted this one to have a bird theme, but also wanted it to be fairly simple and uncluttered. I love how metal looks with paper, so I added a gold charm to each side and used gold wire and beads to create a curly handle.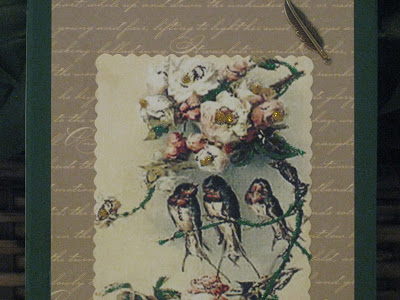 Eventually I'll give it to someone, but for now it's on a shelf in the living room where I can enjoy it. I think these boxes could also be created as table centerpieces filled with dried or silk flowers.

Hope you have a great weekend. I plan to rearrange my art studio and do lots of crafting, as well as spend time outdoors soaking up nature. What's on your agenda?

Stacy
xxoo