Last evening we had our first rainstorm since spring. It was cozy being in the house with the two cats, working on my knitting with the windows open so I could hear the rain. This morning when I left for work everything smelled fresh and wet. I adore rain and can't wait for autumn to arrive in full swing with lots of wet weather.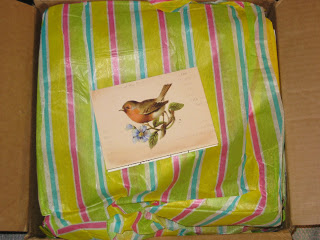 Tonight when I got home from work, there was a surprise waiting. I recently won a giveaway from Theresa at They Call Me

Ganky

, and the package was in my mailbox.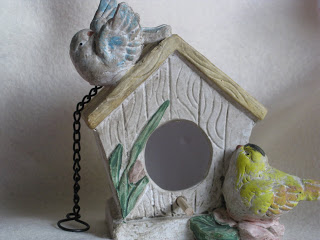 Inside was the September issue of Better Homes and Garden and a tote bag filled with goodies-- a candle, garden ornament, notebook and pads, and this adorable little birdhouse.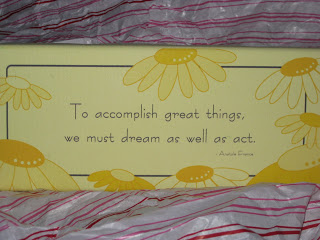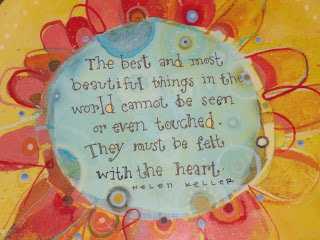 Theresa also sent a wall plaque and plate, each with inspirational quotes. I really like those quotes and might hang both in my kitchen. They are so bright and cheerful.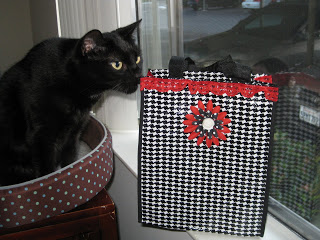 Apollo liked the tote bag best. I put it in the window to try and get a picture of it before the light faded away, and he sniffed it for a while and then started nibbling. I quickly put it in a safe place.

Thank you, Theresa! That was such a generous giveaway, and I love my gifts.

PS. Toni over at The Tattered Cottage is having her first giveaway. Please check it out!