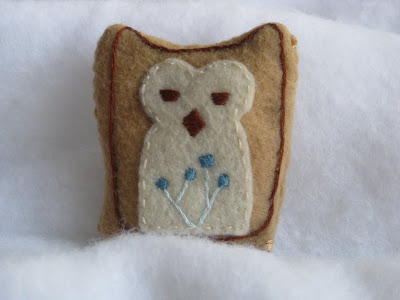 Yesterday I finished my first embroidery project! It's from the book Doodle Stitching . I've been wanting to learn how to embroider for a few years, but taking that first step toward trying something new can be so hard. My little owl has lots of imperfections, but it feels good to have finally attempted (and finished!) an embroidery project.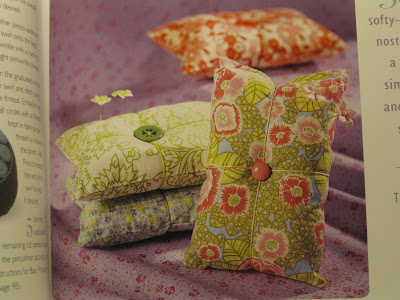 On Saturday I gathered up the books I read over the summer and took them to Recycle Bookstore in exchange for new ones. I got a book on creativity, one on lace knitting, and Pretty Little Pincushions . I love pincushions! Now that I'm finally learning to embroider and hand sew, I'm excited about making these.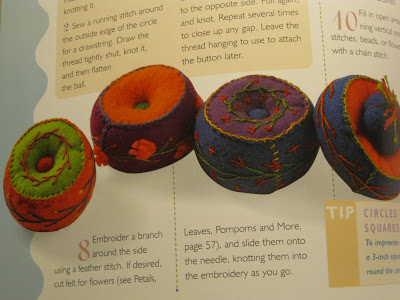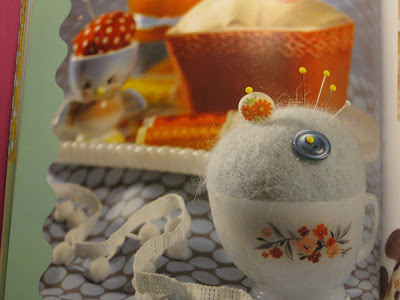 I love these pincushions in little tea cups from the book.

* * *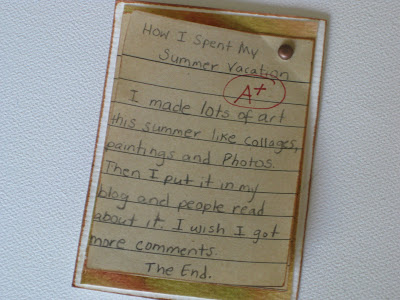 The theme for my ATC group this month is back-to-school. This is the silly ATC I sent to my friend Dogwood. It includes a couple of school reports written by my inner seven year-old.