Yesterday I planned to visit a few yarn stores as part of the
Peninsula to Pier Yarn Shop Hop
, but when I stepped outside I immediately changed my mind. It was hot! I think the temperature reached 100 degrees, and it was a stifling heat with no breeze whatsoever.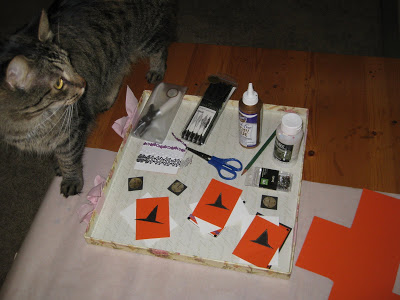 Fortunately I'd hit several yarn stores Friday evening, so I didn't feel too bad about missing out yesterday. Instead of shop hopping I turned on the air conditioning, got out my craft supplies and worked on my October

ATC's

. Charlie helped.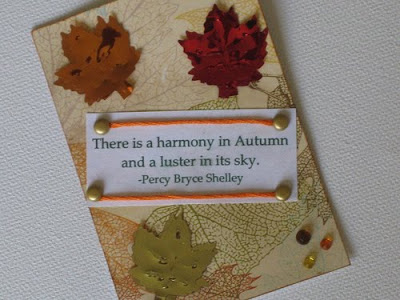 This ATC is from September. The theme was autumn.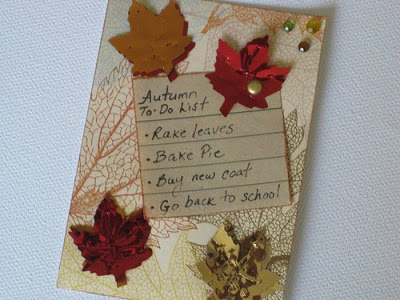 This one is also from September. The theme was supposed to be back-to-school, but I liked those little foil leaves and the decorative paper so much I wanted to use them again.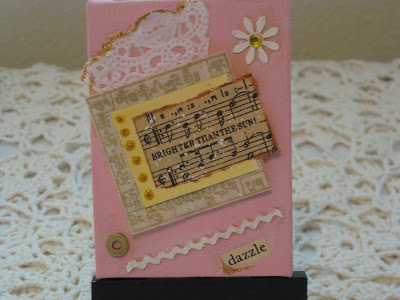 This is a 2.5" x 3.5" collage on canvas I made Friday night. It's so tiny and simple, yet it took several hours to make it.