Several months ago I started watching old reruns of Bonanza on television and got completely hooked. It came on when I got home from work, so I'd sit down and watch it before cooking dinner.



Last week when I turned on Bonanza, all I got was static. My cable company dropped that channel. I miss it so much! One of the things I liked about it was the scenery-- those oak and sage-covered hills look like the ones near my home that I love so much. Last weekend while I was out walking with my camera, I discovered if I messed with the settings those hills could look washed out and faded (in a good way) like they do in Bonanza.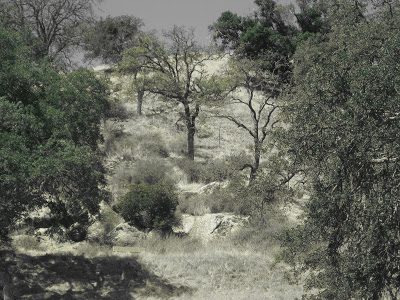 Oh how I miss my Little Joe, Adam and Hoss, not to mention kindly old Ben Cartwright. I got a DVD of episodes from Netflix, but for some reason it wasn't the same. I like the routine of coming home and watching my friends in the old west defend their land, their women, and their cattle.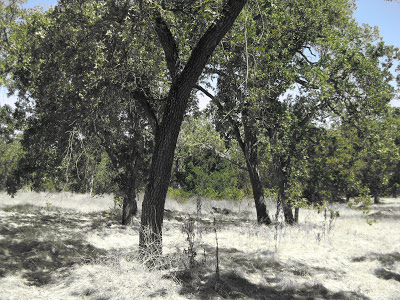 I could upgrade my cable package to get Bonanza back, but it seems wrong to reward them for taking away channels. It took me a long time to even subscribe to basic cable-- I really don't want to start spending even more on it.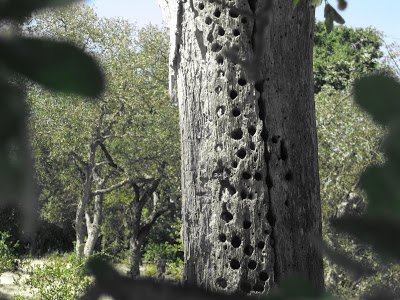 So for now I'll just enjoy my hills in Bonanza-vision; the
tall trees and long shadows, the crunch of dirt beneath my feet, the acorns on the ground. I'll listen to the drilling of the woodpeckers and the cry of the red-tailed hawk and feel nostalgic for a time when this entire valley was filled with gnarled oaks and an abundance of wildlife, a time I never knew but can sense in those hills.
And maybe I'll give those Bonanza DVD's another look.

Stacy
xxoo