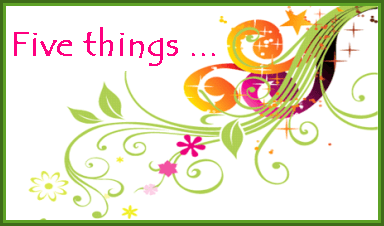 1) Would you like to win this cute little hand-sewn cottage with embroidered roses? Noelle at
Sew On and Sew On
is giving it away in celebration of her 150

th

post. Congrats, Noelle!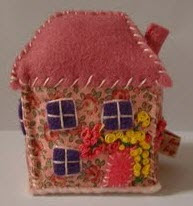 2) Last night I bought Doodle Stitching for the

Woollywotnots
Sunday Book Club
. I've been wanting to learn to embroider for a few years, and this book gives clear instructions for 17 different stitches to use on dozens of projects, like wall art, pin cushions, napkins, and bookmarks. I'm excited about starting a project this weekend-- it will probably be a little owl.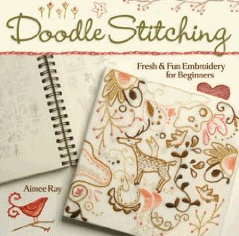 3 ) Lately I've been binging on movies. Do you go through phases like that, too? I've mainly been

watching

simple movies that don't require you to think very much like 17 Again,

Adventureland

, and High School Musical. I love

Netflix

! Another movie I saw recently was The Women. It didn't get very good reviews, but I sure enjoyed it.

Definitely

a chick flick.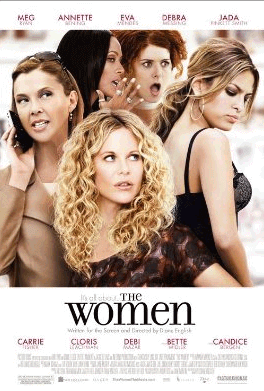 4) I've been knitting more than usual the last few weeks and feel like I've re-discovered the joy that it brings me. As much as I love collage and other crafts, knitting relaxes me like nothing else. Some sort of mysterious process takes place when you knit that is directly related to your heart and spirit. I am so looking forward to colder weather so I can spend even more time snuggled up on the couch with my knitting and the two cats.


5) Jill at
Mindfully Simple
gave me a Humane Award. Thank you
Jill! The award is for being kindhearted, and that means a lot to me. So I'd like to say thank you to those who have helped me to open my heart wider through your examples of generosity and thoughtfulness. Blogging has enriched my life, and I treasure the friendships that have developed with all of you through the sharing of our art, challenges, and daily life.