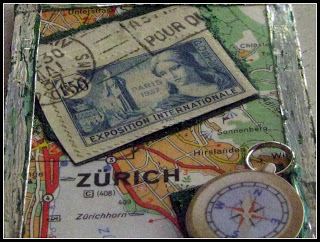 The theme for my artist trading card swap group this month was travel. Actually the theme was a foreign city, but I decided to go with a more general travel theme because ... well, because I'm me and need to do things my own way :o)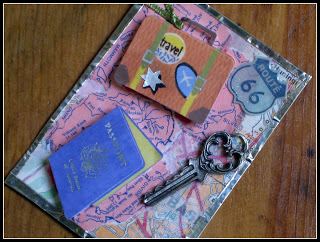 I made collages with antique maps, postage stamps, and stickers. The silver around the edge of the cards is Memory Foil Tape.
I can't explain why I love antique paper so much, but I really have a thing for it. On Monday I spent a good hour in an antique store sitting on the floor rifling through a basket of post cards, train tickets, vintage images, and other ephemera. It was sheer heaven, and I brought home some great stuff which I will show you soon.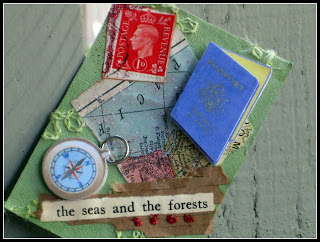 The background for the above card is embroidered paper.
This is just a quick post because I need to go and watch the American Idol finale. Go Crystal! Or Lee! They both deserve to win.