Did you have a nice Mother's Day? I hope so. My family came over for a potluck brunch and we had lots and lots of delicious food. I'm not much of a cook, but most of the deviled eggs that I made disappeared, so they must have been okay. I tried a new recipe with horseradish that I wasn't too sure about.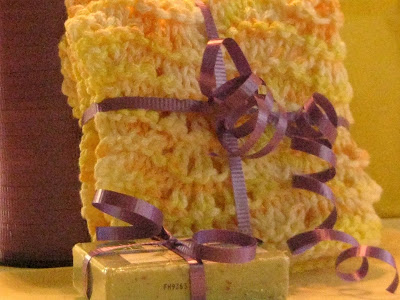 Tomorrow is my friend Cathy's birthday, so tonight I wrapped up two hand knit wash cloths and a bar of good-smelling soap for her. (I'm pretty sure she won't read this tonight and see her surprise.)

That White Tea soap from Cost Plus smells SO good I bought some for me, too.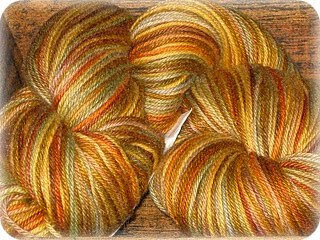 I am ready for a juicy new knitting project and finally decided on the
Multnomah
shawl from Hello Knitty with my Misti Alpaca yarn that I adore. It's a fun knit.


For those of you in the states, do you watch American Idol? This is the second season I am hooked on it. Now that we're down to four it's pretty exciting. I've been rooting for Crystal, but I'm okay with Lee or Casey winning.


Well, off to watch Idol and work on my shawl. Talk to you again soon.