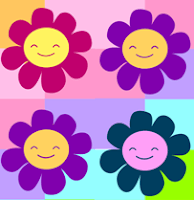 Last month I was tagged by Jane and Erin to list ten things that make me happy. Here is my list …
1. Really good books, the kind that make you wonder how in the world the author was able to come up with such a compelling storyline and interesting characters.

2. Spending time outdoors, whether it's walking, birdwatching or just sitting.

3. My two naughty, playful, loving cats.

4. Yarn. Love to buy it, love to knit with it.

5. Getting enough sleep and waking up feeling good. It just doesn't happen often enough.

6. Spending time with friends who are positive and supportive.

7. Writing. I like it when I get so involved in my writing that hours slip by unnoticed.

8. Succeeding at something I wasn't sure I could do, like learning a new knitting technique or traveling alone to a new place.

10. Rain. We don't get enough of it around here. I love to be at home during a storm, snuggled up in a blanket with a book or my knitting.


11. Silence. The absence of noise makes me really, really happy.
Oops, I guess that was eleven things that make me happy.
What makes you happy?