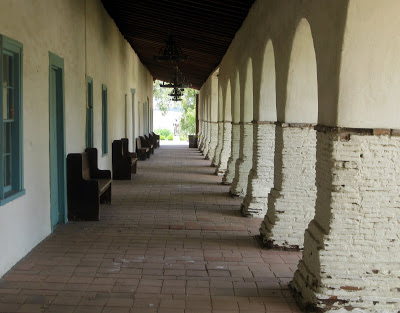 Is there a place that you go when you need to replenish your spirit? For many years I have gone to the small town of San Juan Bautista to visit the 200-year old
mission
, and that's where I found myself earlier this week.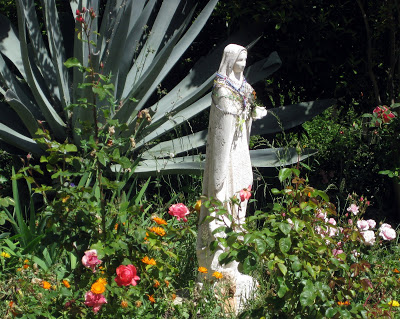 It is a peaceful place with a large rose garden dotted with cactus. While it's odd to see roses and cactus growing beside each other, it's also quite beautiful.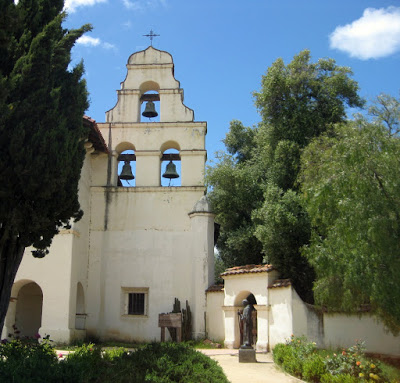 The mission might look familiar to you. It was featured in the Alfred Hitchcock film
Vertigo
. Another interesting tidbit is that it is situated on top of the
San Andreas Fault
and has suffered damage from earthquakes periodically. There are signs everywhere warning visitors that it is not earthquake safe.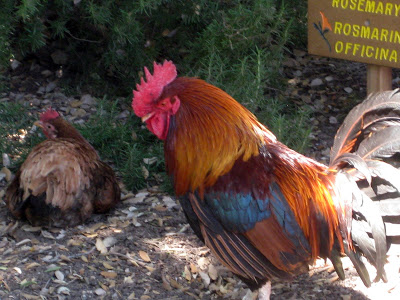 As I walked the mission grounds and around the small historic town, I saw families of roosters, hens, and chicks roaming freely. My jaw dropped the first time I saw them; I have never felt more like a city girl.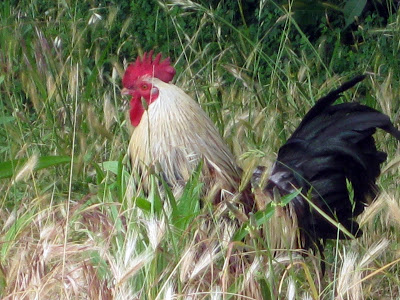 The roosters crowed in protest when I got too close to the babies with my camera, but I couldn't help myself because they were so darn cute. I took zillions of pictures, most of which turned out blurry because those little chicks rarely hold still.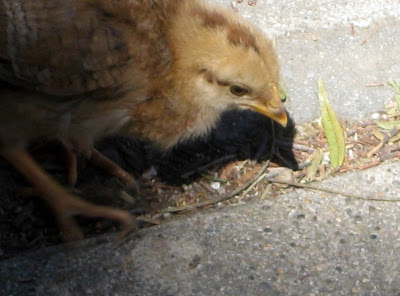 This little guy was right at my feet.
I ended my visit by browsing around a couple of antique stores and picking up an old bird book, trading cards, and vintage ephemera. It was a really good day.
Hope you have a wonderful weekend.