Woo hoo! I managed to knit a slipper using the pattern I mentioned in my last post. And it fits, too! Now I need to knit a second one.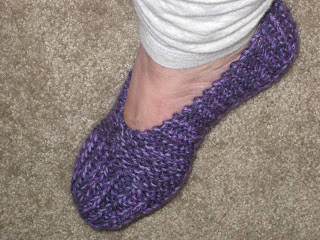 I thought the slipper looked awfully small while knitting it, but it's quite stretchy and the smaller size makes it nice and snug. I'll post the pattern in a couple days.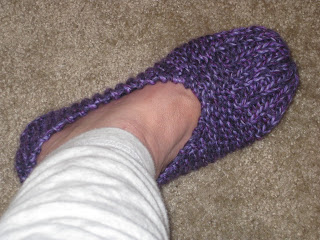 I used a scratchy wool yarn that didn't feel very good on my hands, but does feel surprisingly cozy on my feet. Normally I don't knit with wool, but I wanted to use up some of the yarn in my stash, plus the slippers need to be nice and thick. I once tried knitting slippers with acrylic yarn, and they immediately got stretched out and wouldn't stay on my feet.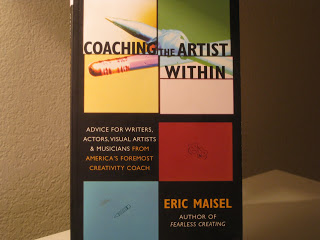 I recently read Coaching the Artist Within by Eric Maisel and really liked it. He offers great advice for completing your creative projects, like how to get a grip on your mind and commit to goals. The book includes exercises and interesting stories about the clients he's coached.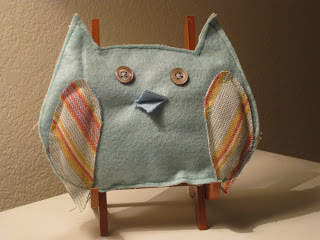 If you've been reading my blog for a while, you know that I have a thing for owls. This one arrived in the mail recently, a surprise from my buddy Dogwood. Isn't it cute? It's perched on an easel on my nightstand.


Have a great weekend!