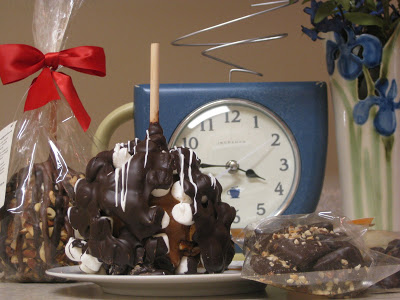 Do you like chocolate? I sure do. Last Saturday I took my annual trip to the
DeBrito Chocolate Factory
for caramel apples. It's about an hour drive each way, but well worth it.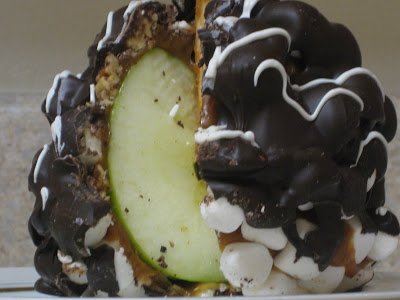 I bought a Rocky Road apple with caramel, pecans, marshmallows and dark chocolate. And an Extreme II apple with cashews, pecans, and almonds. Oh, and the best English Toffee and chocolate-covered almonds. Yum!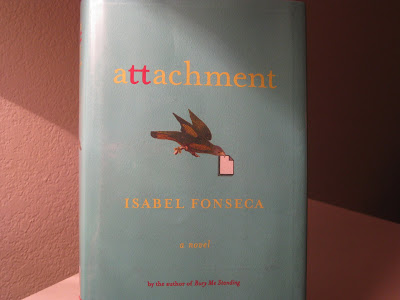 I just finished reading Attachment by Isabel Fonseca. I couldn't put it down, but have mixed feelings about it. It's the story of a woman who discovers her husband is having an affair and begins an email correspondence with his mistress. She makes many questionable decisions about how to handle her husband's infidelity, and the thing that bothered me is that there was no glimpse of any inner conflict or explanation for why she made the decisions that she did. But it was a page turner and I enjoyed the way the author writes.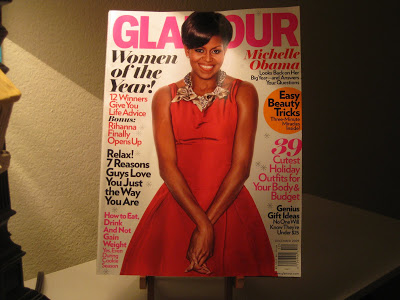 Today at the grocery store I picked up Glamour magazine to read the interview with Michelle Obama, whom I admire very much. She's so genuine and down-to-earth. I haven't had a chance to look at it yet-- maybe tomorrow on my lunch hour.



I finished knitting my second slipper, so now both of my feet are warm! (Okay, this is the third post about my slippers, I promise not to mention them again for a long time.)