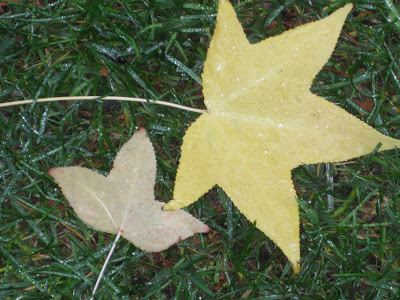 I woke up this morning to a pleasant surprise: rain! I went outside shortly after the sun came up to take pictures of the golden leaves on the ground before the landscapers arrive and blow them away.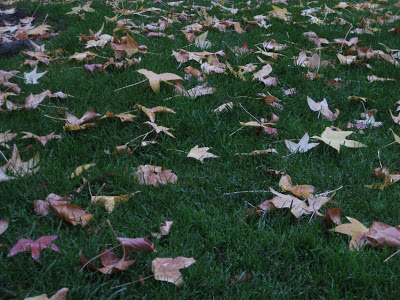 Last night while walking Charlie I thought those leaves looked like stars glowing against the backdrop of the dark lawn.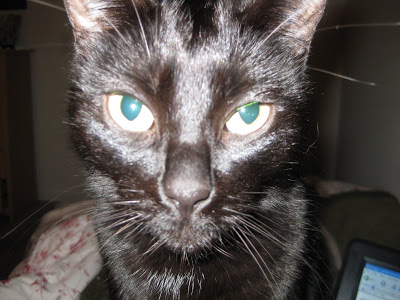 As I'm writing this, Apollo is perched on my lap. He's purring madly, and every so often he gently touches my arm with his paw, politely asking for attention, which I am happy to give him. He loves to have his face stroked.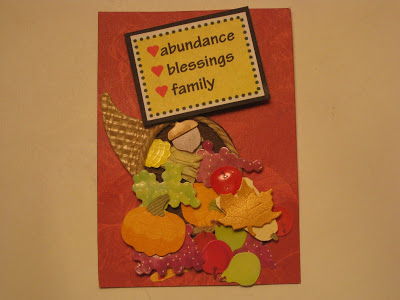 This is the artist trading card I created for my swap group this month. The theme was family. I had a wonderful Thanksgiving dinner at my sister's house last night, and family is one of the many things I am thankful for. This year I am especially thankful to have a steady income, a comfortable home, wonderful friends, and my two little furry buddies, Charlie and Apollo. I am also thankful for the blogging community and the friendships I've made with all of you. I'm inspired by your warmth, generosity and creativity.
It's so nice to be off work today. I never shop on Black Friday because I'm allergic to crowds, so I have a quiet day at home planned. I want to organize my art supplies, something I've been trying to do for several months, and catch up on my reading. I'm sure there will be a bit of napping, too.


Have a wonderful weekend.