I live in a very nice apartment with very, very thin walls. It's a problem because I have super-duper sensitive hearing and low tolerance for noise. Lately the sound of my neighbor's stereo and television has been driving me absolutely crazy. It's been so bad that I started looking around for a new place to live. But after checking out several places, I realized I do have a great apartment that I'm not ready to leave.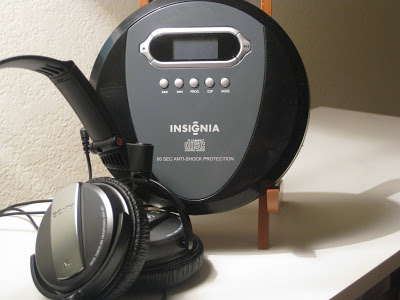 So I went to Best Buy yesterday and purchased a couple items to help deal with the noise-- a portable CD player and noise-canceling headphones. I rarely buy electronic gadgets (I bought my cell phone three years ago for twenty dollars), so it seemed extravagant to buy these things. But it was an investment in my sanity, and oh, I'm so glad I did it. With those headphones on all I can hear is the lovely music that I choose to listen to.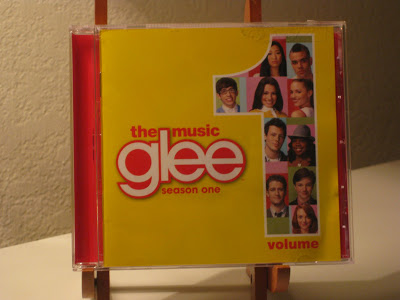 I treated myself to several

CD's

, too, which also seemed indulgent (even though I haven't bought a CD in over a year), but I'm enjoying them so much I might buy a few more this afternoon. This Glee soundtrack is awesome and has a bunch of great songs from the television show sung by the characters. Listening to it makes me so happy.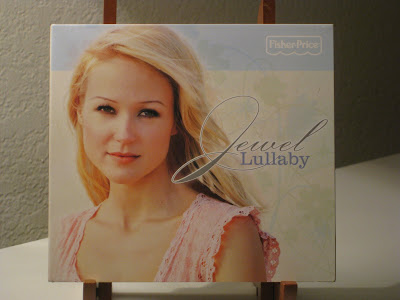 Last night I drifted off to sleep listening to lullabies by Jewel. This is a Fisher-Price CD, but it's for adults, too. (It said so on the label!) She sings a beautiful version of "Somewhere Over the Rainbow."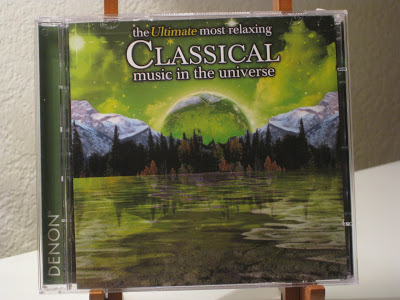 I also bought "The Ultimate Most Relaxing Classical Music in the Universe." Corny title, but it does have some wonderful pieces from Chopin, Debussy, Rachmaninoff, and others. I laid in bed this morning listening to it-- such a pleasant way to start the day.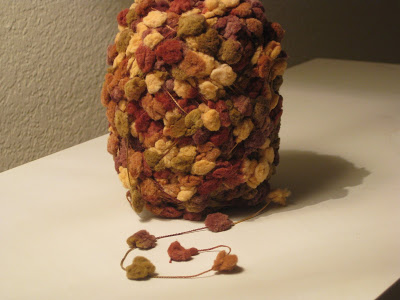 On a different subject, I bought yarn online for the first time and it arrived yesterday. It's called "Popcorn" and it is for a scarf I'm knitting for someone special.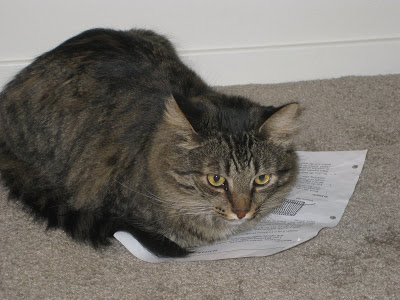 I know I promised not to mention my slippers again, but I just have to tell you one more thing. The piece of paper with the slipper pattern is on the floor in a corner of the living room (yes, that's where I keep it :), and Charlie keeps laying on top of it like it's his little security blanket. I wonder if he's trying to hint that he'd like a pair?


Hope you're having a relaxing and quiet Sunday.