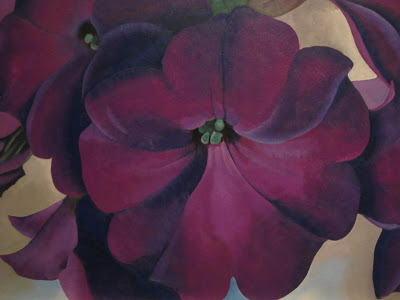 Last weekend I went to the De Young Museum in San Francisco with my family in celebration of my little sister's birthday. I'd never seen their contemporary art collection and enjoyed it so much. As I walked through the rooms, absorbing each piece and listening to the narration on audio, I kept wondering, why don't I do this more often?


The above painting is Petunia by Georgia O'Keefe.



The Blue Veil by Edmund Charles Tarbell.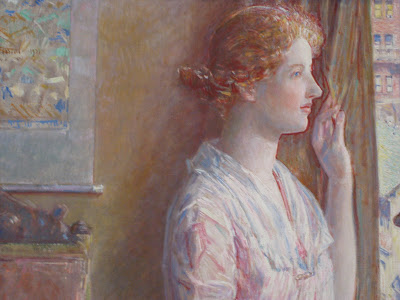 Easter Morning (Portrait of a New York widow)
by Frederick Childe Hassam.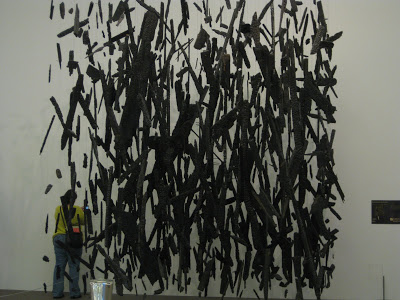 This is a sculpture called Anti-Mass by Cornelia Parker. The pieces, which are suspended from above, are the charred remains of an African-American Baptist Church in Alabama that was set on fire by arsonists. It was so moving.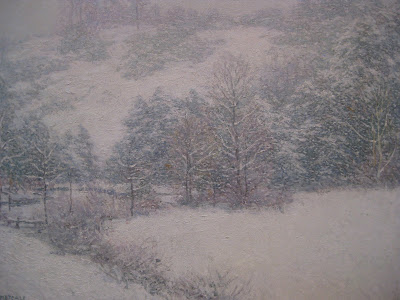 Winter's Festival by Willard Leroy Metcalf. This is a scene I will never see outside my bedroom window here in sunny California, which is why I like it so much.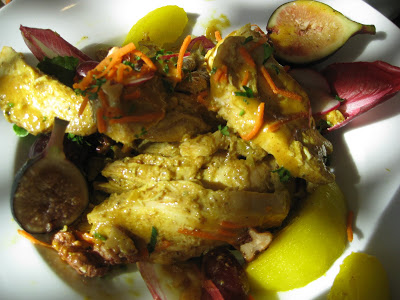 We ate lunch at the museum cafe, and I had this delicious chicken curry salad with figs, grapes, and mangoes. I didn't eat the figs because, as I explained to my family, I only like them in newton form.



Sculpture of a giant safety pin outside the cafe window.


This is the botanical garden where we took a walk in the afternoon. It was a surprisingly warm and sunny day in San Francisco, and there were squirrels everywhere. They've been fed by tourists so much that they run right up to you and look up in to your eyes, waiting for food. I was constantly explaining to them I don't feed wild animals.


I'm having a lazy Sunday today, laying in bed reading and writing. I can hear my neighbors yelling at the football players on television, and my cat Apollo is curled up against my feet. It's supposed to be 80 degrees today, but I'm pretending it's a cozy rainy day so I can slow down and enjoy being at home. It feels so good to just stop for a day ... stop running around, stop trying to accomplish anything, and just be present in my life and feel gratitude for all that I have.

Happy November to you ...