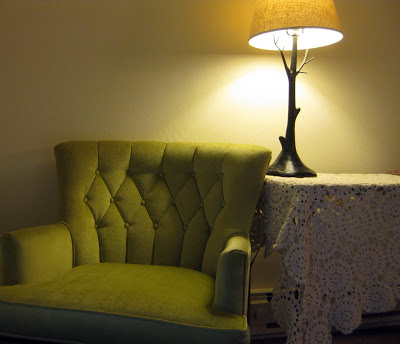 Last weekend I picked up this green chair at the Goodwill for a song. I'd been wanting to find a chair to place by my bedroom window so I can enjoy the view of the eucalyptus trees and keep an eye out for feathered friends.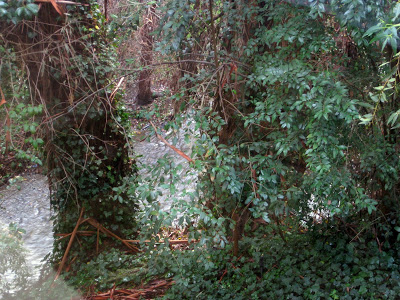 It was lovely to sit by the window and listen to the sound of the creek burbling below, but it felt like something was missing.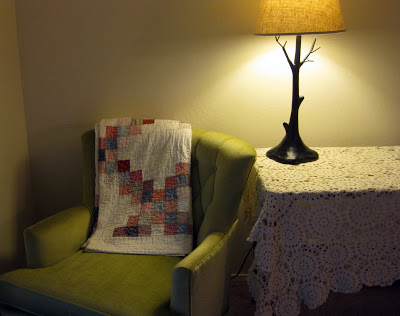 So I wrapped myself in this quilt that I also found last weekend at an antique store. It is soft and faded with perfect hand-stitching and flowered fabric in shades of pink and blue.
But it still kinda felt like something wasn't quite right.