My sister and I went on our
annual bird watching trip
today and guess what we saw?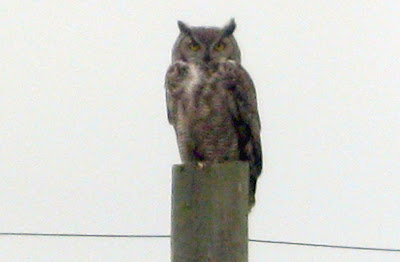 A Great Horned Owl!
The picture above was taken at 3pm this afternoon at the
San Luis Wildlife Refuge
. The owl was perched calmly on a post, perfectly happy to let me take several snapshots of him through the car window.
It was the best birding day ever.
I've been looking for Great Horned Owls at the refuge for the last few years because I read that others have seen them there, but I never had any luck. Today it was the last thing on my mind, especially in the middle of the afternoon, and there he was.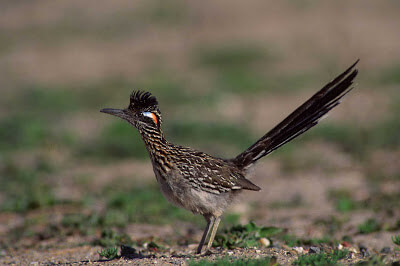 ( source )


Apparently low expectations and a careless attitude are key to seeing great birds. We had just gotten started when a Greater Roadrunner darted across the road. Oh my goodness! Another bird we'd been hoping to see the last few years.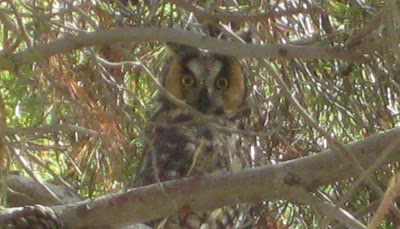 We stopped in at
Mercey Hot Springs
to visit the wintering Long-eared Owls, which we see every year. Today there were three or four of them roosting in a tree. Like the Great Horned Owl, they weren't at all camera shy.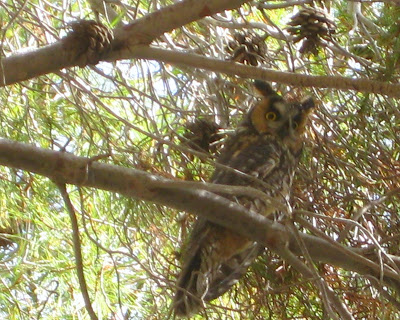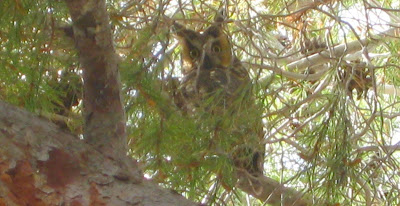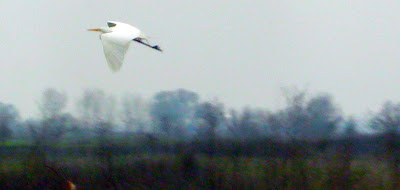 Plenty of egrets out and about today, too.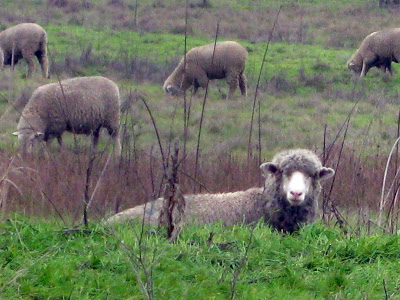 And since this is a knitting blog, I have to include a photo of the lovely
wool
sheep we saw grazing in the grasslands.