Grey was the theme this weekend. It isn't as gloomy as it sounds ... I happen to love grey. I tend to wear grey clothes, which I know is very drab, but what can I say, I like being comfortable. And I love grey days because of the cozy factor.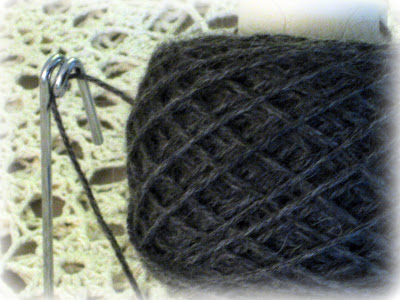 I spent a couple hours Saturday afternoon winding 650 yards of dark grey Alpaca yarn. My intent was to start knitting a new lace shawl, but after all that winding I needed a nap ... and then the day got away from me.
I'm glad now I didn't start on the shawl. This evening I attended a talk by
Lorna Miser
about her new book on hand-dyed and variegated yarn, and I'm itching to work with some of the more colorful skeins I bought myself for Christmas. (More about Lorna's talk in a few days.)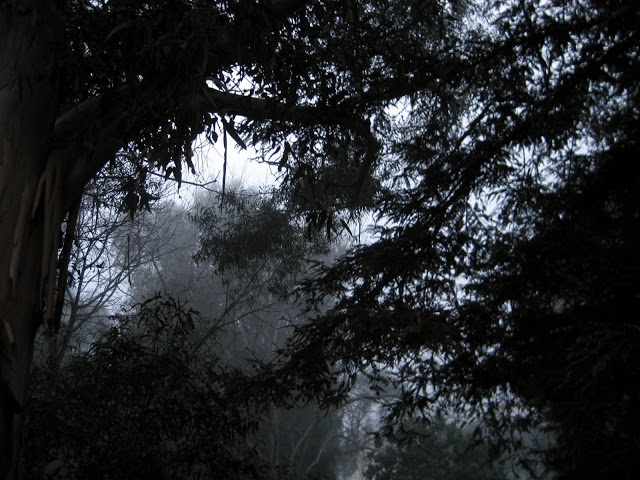 I woke up this morning to a thick blanket of fog. This was the view out my bedroom window ... it was quite beautiful. It reminded me of the heavy tule fog we experienced in Central California when I was a kid. My mom would wake me up with, "It's froggy out there."
It was
very
froggy today.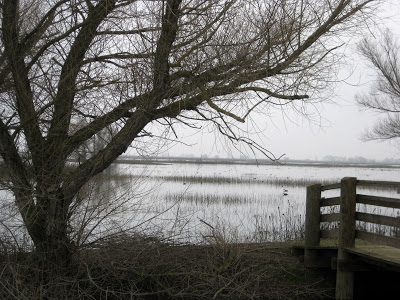 This is a big week. We have loooooong meetings scheduled almost every day at work, as well as team building events and communication workshops, culminating in a formal party Friday night with dinner and dancing. I'm a very quiet, solitary kind of person, so I'm not looking forward to the week, even though I know it will all be fine. Today I wanted to do something that makes me happy to help carry me through the week, so I headed out to (my)
wildlife refuge
. It was grey there, too, which of course is exactly the way I like it. The refuge looks great all eerie and mysterious.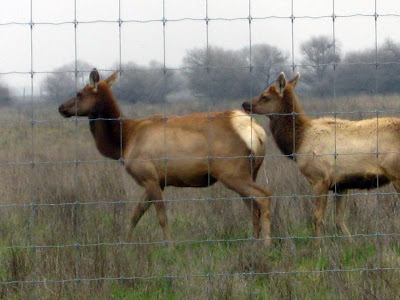 The highlight of the day was seeing
tule elk
for the first time. (Both the fog and the elk are named after the tule grass that grows in the central valley.) They don't fit in with the grey theme, but they're so beautiful I had to share the photos with you. The color of the elk against the grass is so gorgeous and primitive; it reminds me of these
dioramas
from the California Academy of Sciences.
The tule elk are found only in California and were almost driven to extinction at one point. The refuge has played a major role in bringing them back by protecting a small herd in a very large enclosure and periodically allowing one or two to join a herd that roams freely throughout the state.
There's still time to enter my
yarn giveaway
... it's open until Wednesday evening. Have a good week!