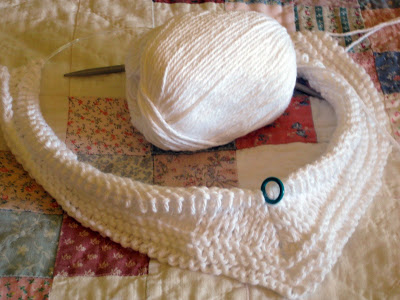 I wanted to learn a fairly easy technique for the
New Technique Knit-Along
this month, so I chose to learn to knit mitered squares by starting with this
Mitered Hanging Towel
.
I've seen lots of gorgeous mitered patterns over the years, like this
shawl
, and always planned to learn how. The dish towel is a little too easy-peasy, but I have so many other projects going on this month I didn't want to take on anything too overwhelming. Next month I hope to learn something a little more challenging.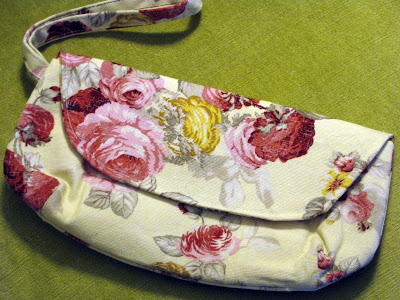 Lots of goodies have been arriving in the mail lately. Today I received this floral clutch that I purchased from Annie of
Pink Paintbrush
, who is the daughter of Jane of
Maiden Jane
.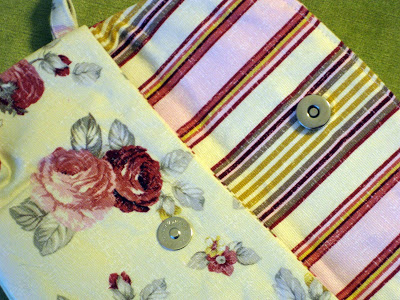 The clutch is so pretty and the quality is exceptional.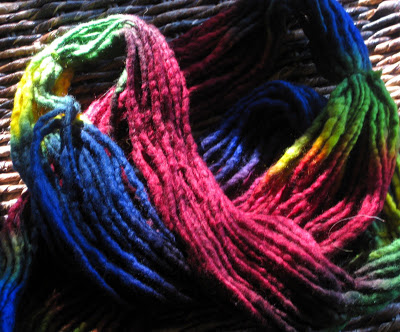 Also in the mailbox today was this skein of hand-dyed yarn that came all the way from South Africa. I won it in a giveaway at
Natural Suburbia
. Thank you, Linda!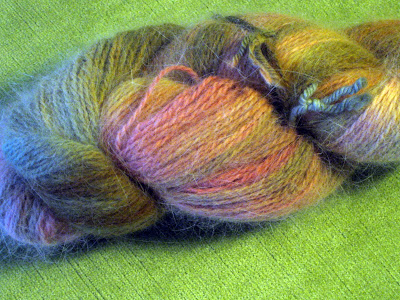 Yesterday brought this skein of Fleece Artist Peter Rabbit, made from a blend of rabbit, wool and nylon, which I won in a giveaway from
Kate Creates
. Thank you, Kate!
Only five more days till
Stitches West
. Yeah!