Today is the first day of the
Adventures in Lace
knit-along. I must confess that I cheated.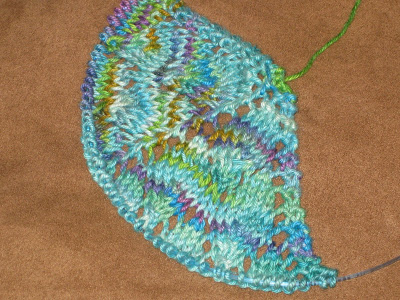 I've always struggled with lace, plus I'm a slow knitter, so I decided to give myself a head start by casting on and completing the first repeat over the weekend. I set up a table near a sunny window and worked sloooowly to ensure I got off on the right foot (no frustration or tears).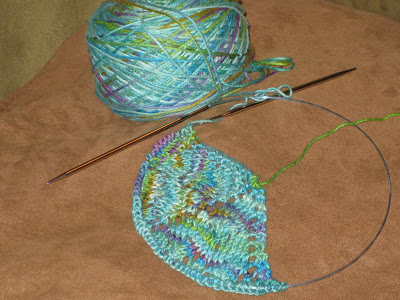 The pattern I decided on is the
Forest Canopy Shawl
. One of the reasons I chose it is the pattern is designed for beginning lace knitters-- it includes helpful tips and written instructions as well as charts. For example, I'd never heard of a
lifeline
, and will definitely be using that technique.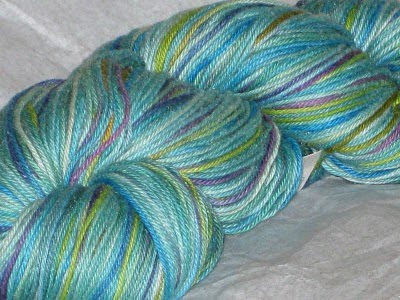 I'm using the Misti Alpaca silk/cotton blend I bought recently with size six needles. It is so soft and such a pleasure to knit with.
I also treated myself to a pair of Addi Turbo needles and ohmygoodness I love them.