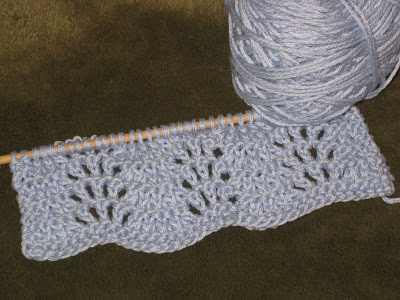 Wash cloth: Easy-peasy.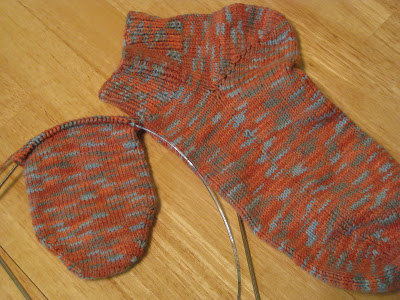 Toe-up socks: Getting there.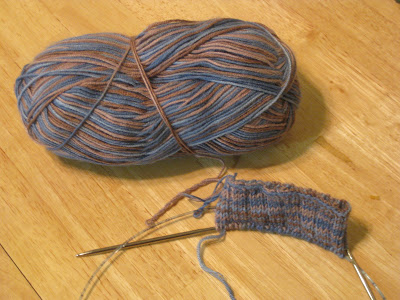 Cuff down socks: So far so good.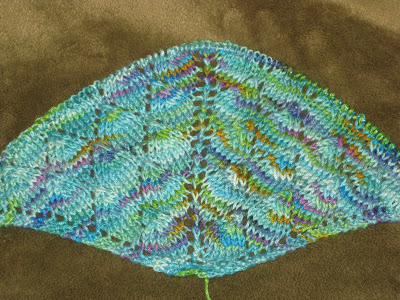 Lace: AAAARGGHHHHH.


It looks so lovely and innocent in the picture. Don't believe it. When the camera's gone, it's the devil.


Does anyone have tips for successfully knitting lace? On Saturday I spent an hour knitting one row. This evening I spent an hour and a half knitting one row and then tinking three. I can't seem to do the pattern repeat correctly across a row. Fortunately every other row is a purl row, otherwise it would be half the size it currently is.
I wrote the pattern for each row on a separate piece of paper in a notebook in big handwriting. I count the stitches at the end of each row to make sure it is correct. I turned off music and television. It isn't the pattern's fault; it's not that hard and it's written well.

It's me.

Can you help?