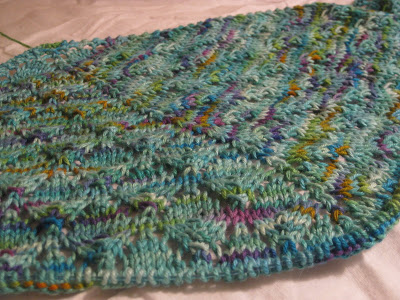 Thank you everyone for your tips on knitting lace, it helped me tremendously. If it weren't for you, I would have given up on the shawl. Instead, I'm making good progress and enjoying it so much that I've been working on it in my car during my lunch hour at work. And I've already started scoping out my next lace project, which will probably be another shawl.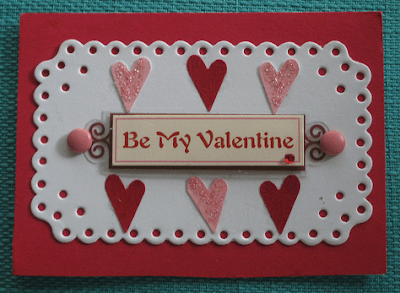 The theme for my artist trading card swap group in February was "Vintage Valentine." (If you aren't familiar with artist trading cards, they are original artwork on a 3.5" by 2.5" card.) I couldn't figure out what to do and was a bit overwhelmed with my lace shawl and the sock knitting class, so I bought a bunch of stickers and pre-cut tags at Michaels and went to town with glitter and glue. They are simple but I enjoyed making them.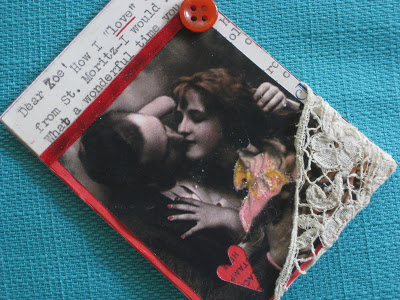 This one is a bit different because it is for a "Love" themed swap. I used postcards and lace from an antique store.

Would you like to win some handspun yarn? Check out the giveaway over at Lazy Kate Creates. Congrats to the talented Kate on her 100th post!