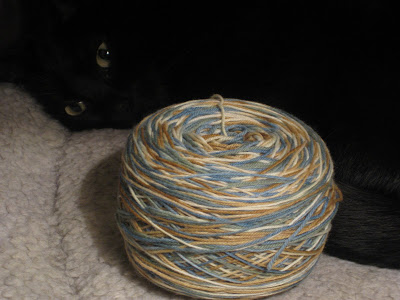 Yesterday I returned some sock yarn I didn't like and exchanged it for this Cascade Heritage Paints yarn. I made a swatch last night because I wasn't sure about the colors (they are a bit washed out in the picture), and it knit up beautifully. In fact, I like it so much I carried the ball of yarn with me in my purse today, taking it out periodically to admire it throughout the day. I'm thinking of using it for an
Ishbel
shawl.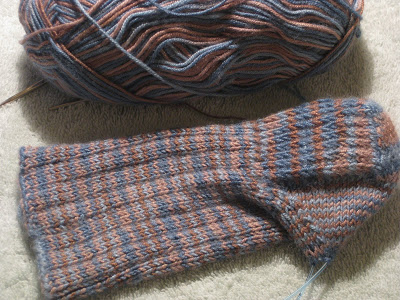 You might remember I took a toe-up sock class last month, and this month I've been learning cuff-down. Things were going fine until last Sunday's class when I used the wrong needle to pick up the heel stitches. While trying to transfer the stitches to the correct one I dropped a few, and while trying to rescue them a dozen more fell off the needle. Part of me (the part that is still three years old) wanted to burst in to tears, throw the whole mess on the table, stomp out the door and never ever knit another sock.

Fortunately the teacher noticed I was drowning in dropped stitches and took it out of my hands. She was able to get all the stitches back on the correct needle, a small miracle. I'm thinking I like toe-up socks waaaaay better at this point. Actually I'm thinking I'm not as in love with sock knitting as I thought I was.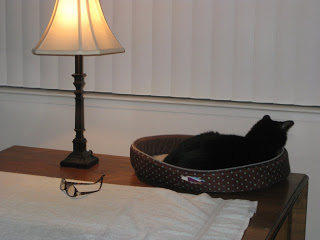 And that's because my new love is lace! I set up my grandmother's old dining room table in my bedroom to work on my shawl and just love to go straight to the table when I get home from work and start knitting.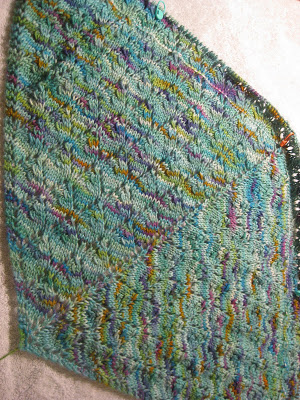 (This picture uploaded sideways ... oh well.)


I wish I could capture how vibrant the colors are in this
Misti Alpaca Pima Cotton & Silk Yarn
. I can't say enough wonderful things about this yarn ... it's incredibly soft, the colors are rich, and it is such a pleasure to knit with. I'm planning on buying more in a couple different colorways very soon.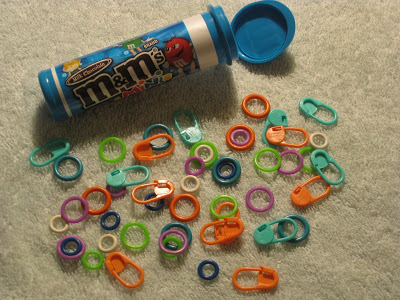 My shawl is up to 195 stitches, and my collection of markers is growing as well. How did I ever knit without them? I'm totally hooked.
It's cold and pouring rain outside this evening. I'm going to curl up on the couch and watch American Idol. Have a good night!