I'm having a lazy Saturday today. It's sunny but a bit cool, and my plan is to do some knitting, stop by the craft store, and take a bag of books to Recycle Bookshop. Tomorrow my family and I are going to San Francisco to have lunch at my sister's favorite dim sum restaurant and go shopping at the
Ferry Building Marketplace
.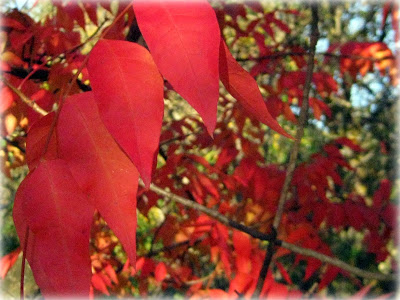 The trees are still fairly green around here, so when you come across colors like these while out walking you
really
notice it. I've been giving thought to the metaphors associated with autumn like transformation, letting go, and accepting change, and for the first time in many years felt moved to write a poem.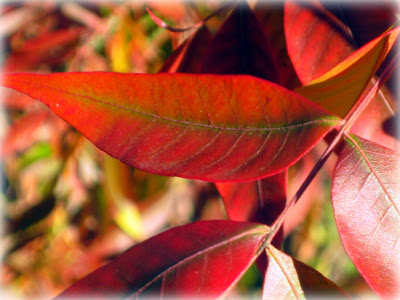 Offerings
The stand of winsome autumn trees
Surrender to the inevitable.
With a gentle bow,
Red and gold offerings
Placed at your feet.




Have a wonderful weekend.