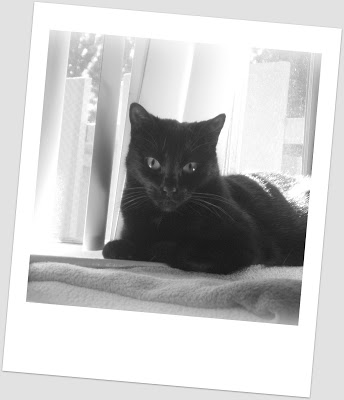 Phew, I got in just under the wire for
Black & White Wednesday
... it's 11:45 pm.
Since
Charlie
was the subject last week, to be fair I am featuring
Apollo
this week. He is a sweet, well-behaved cat, and awfully skittish. Lately I've been letting him go outside for a few minutes each night, and it was a joy to watch him roll around on the grass for the first time.
On Friday I am off to Grass Valley to visit with
Dogwood
. See you when I get back!