This is turning out to be a quiet weekend. I slept in this morning and then did housekeeping chores. It is cool and overcast today, and tomorrow it's supposed to rain. Nice stay-home-and-cuddle weather.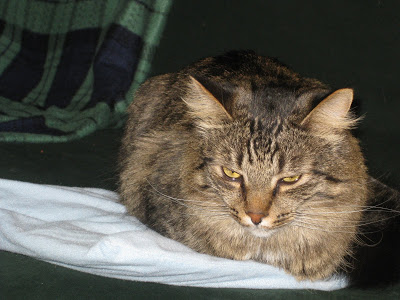 Charlie turned four years old earlier week. We celebrated with treats and toys. When he got in the laundry basket this morning, I picked it up with him inside and swung it around like he was on a carnival ride. Charlie liked it so much we did it a few more times. He is just the funniest, sweetest cat I've ever met.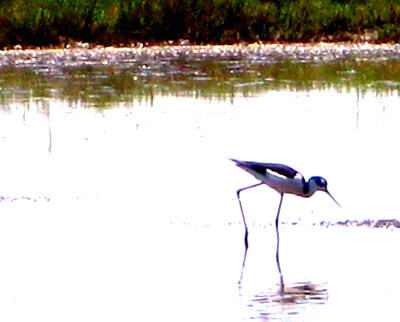 I visited the wetlands close to my office on my lunch hour this week. I'm very interested in getting a new digital camera and learning how to photograph wildlife. I love my current camera, but can't seem to get the shots I want (which may be more my fault than the camera's). Since the photos I took at the wetlands came out rather boring, I played around with
Picnik
to make them more interesting.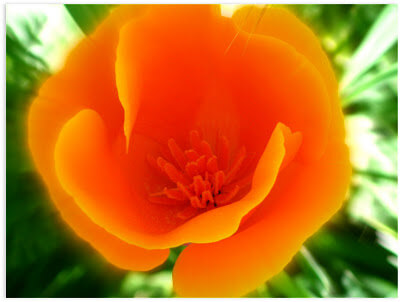 The California poppies are in bloom everywhere. It is our state flower and they are so lovely to photograph.

I watched all five hours of Pride & Prejudice last night and enjoyed it very much. I'm hoping to start a new and interesting knitting project this evening, but I'm not sure what it will be. How are you spending your weekend?