My knitting kind of fizzled out over the last few weeks, but I'm hoping that will soon change. I only wanted to work on simple things, like my Lacy Baktus shown above. I made quite a few mistakes that resulted in unintentional lumps and bumps, but that's okay, I think I can live with it.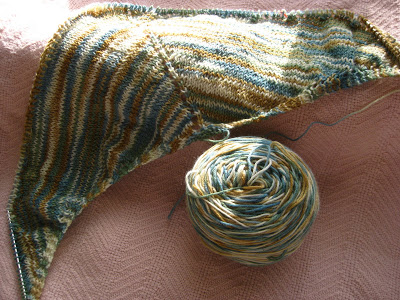 I'm itching to get back to my Ishbel. The stockinette portion is finished and the lacy section has begun. Every time I sit down to work on it I remember it's time to add a lifeline, and then my eyes glaze over and I tuck it away for "next time."
I think "next time" might be now.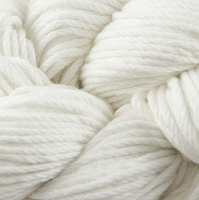 I received a newsletter from my LYS this morning and was excited to learn they are carrying new yarn in my favorite blend: pima cotton and silk. It is called Mirasol Wach'i and comes in eight colors. Mirasol is also offering a little book of Wach'i garments for women and girls. I have a twenty dollar gift certificate for this particular LYS, so my spidey sense tells me there will be a trip there in my immediate future.
TNNA (The National Needle Arts Association) is requesting feedback from knitters and other fiber artists. Please complete the 2010 Needle Arts Survey at
www.NeedleArts2010.net
. Whether you are a beginner or an expert, they need your input! This survey is only conducted every few years, and the findings will be published in a national report. You also have a chance to win one of five $100 needle arts gift certificates.

Please check out my sister's new blog, Adventures of a Mischief Maker. She is highly entertaining!