I take lots of pictures of my kitties, but my camera never seems to be close by when they're doing something especially cute. By the time I fish it out of the bottom of my bag (my camera, not my cats), the moment has passed. And then there are other times when I think I'm about to get the perfect photograph, only to discover I pressed the button two seconds too late.

In this one, Charlie is *helping* me out with a close up. Or maybe he's about to attack the camera.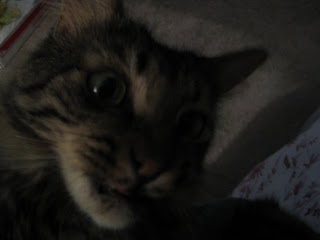 Apollo keeps one eye on me.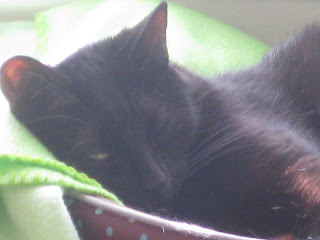 Sometimes Charlie will hide his face to avoid getting his picture taken.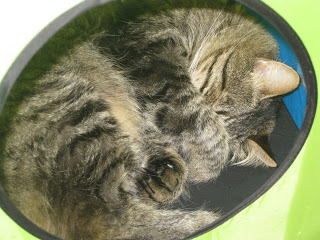 Other times he simply plays dead.



* * *
Would you like to win some yarn? Check out Dropped Stitches for a super delicious giveaway. Also, Yarnmarket is having a contest and the winner will receive $125 in Noro yarn (scroll down to the bottom of the page to read about the contest). Good luck!