I've been wanting to get away for a while now, so today I took off for a little adventure at the
San Luis Wildlife Refuge
, a couple hours from where I live.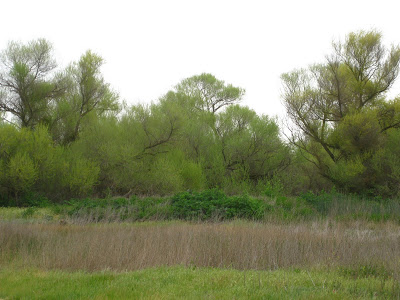 The wildlife refuge is one of the best places I've ever found to go birding, but I've only been there in the winter, not in the spring. I tried not to get my hopes up about the birds I would see because it's much more enjoyable not to have any expectations, to just see what you see.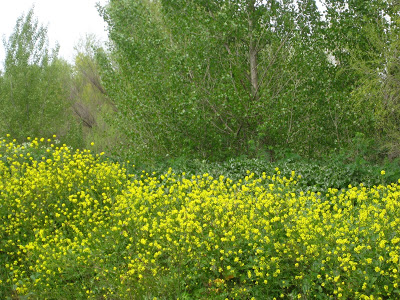 I knew the refuge would be very green and the wildflowers would be in bloom, and wasn't disappointed.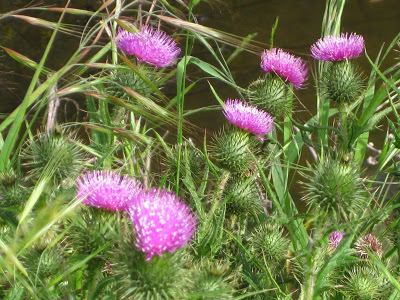 But there was one thing that surprised me ...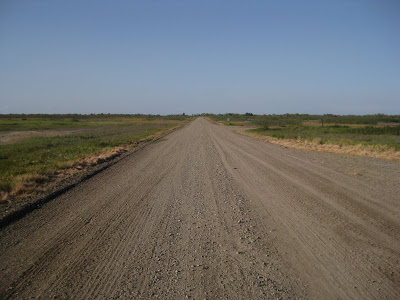 The refuge was empty. I had the entire place to myself. Well, okay, I did see a couple birders walking down the road, and one couple standing by their car taking pictures of an egret. But I was there for hours, and the refuge is huge! Why people weren't flocking to such a beautiful place is beyond me.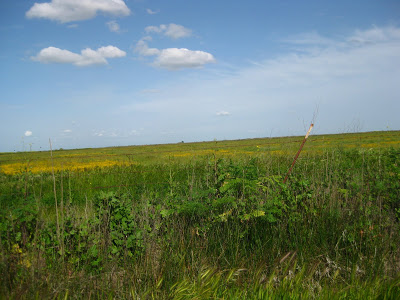 I drove through miles and miles of gorgeous grassland.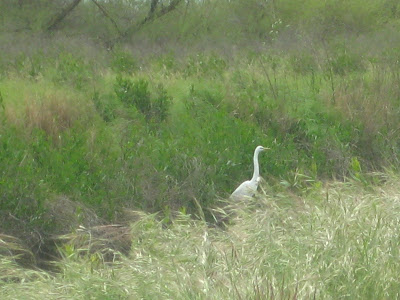 There were Great Egrets everywhere!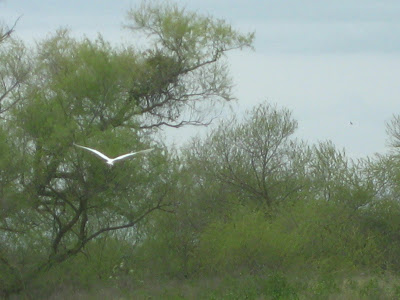 They are so beautiful in flight.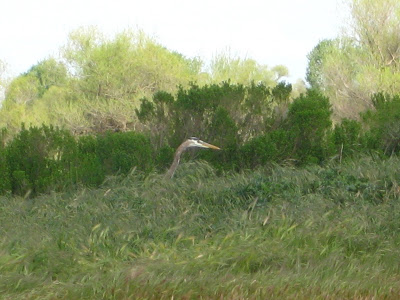 I lost count of the number of Great Blue Herons I saw. They are one of my top ten favorite birds, and today I decided if I were a bird, I'd be a Great Blue Heron. It was difficult getting a picture of one because they flew away the moment I came in to view, except for this one that let me get a snapshot of his head. I suspect he thought he was completely camouflaged.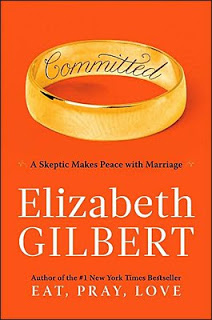 On the drive to and from the refuge I listened to Committed , the new book by Elizabeth Gilbert of Eat, Pray, Love. I didn't think I would like it, but it's really good.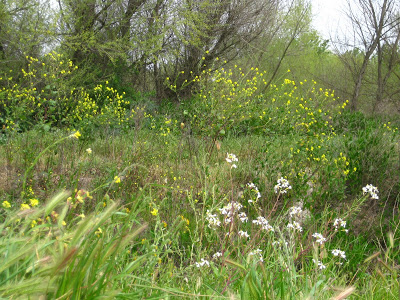 It was a wonderful day, and I loved having such a beautiful place almost all to myself. In addition to egrets, I saw lots of swallows, California Quail and another one of my favorite birds,
Red-winged Blackbirds
. I love hearing the sound of their call because it signifies that spring is here.
Hope you have a happy Easter.