Last Saturday I woke up with an unexpected yearning to go yarn shop hopping. I guess my resolve not to buy more yarn until I made a substantial dent in my stash had run its course and it was time to resume shopping.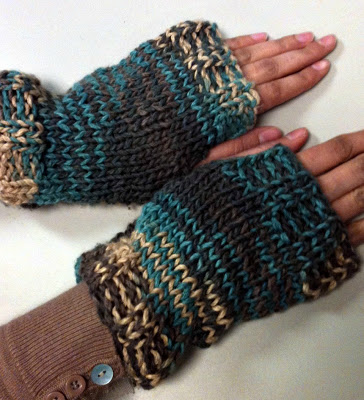 On weekends I move slowly, so there was only time to visit two of my local yarn shops. One of my purchases was a skein of gorgeous cotton variegated yarn called
Pima Fresca
from the Queensland Collection. I love the teal blue with the shades of brown, but I have to admit it looks better wound in a ball than it does knit up. I was hoping it would stripe nicely, but it was not to be.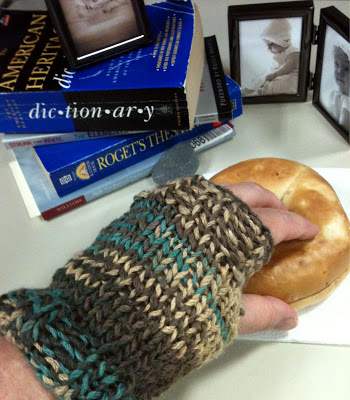 The mitt pattern is an improvisation that only took a few hours to knit on size 9 needles. They are a bit loose and uneven, but the cotton feels warm and comforting, especially on my achy wrists. I didn't realize how chilly my hands get in my apartment at night until I put these babies on.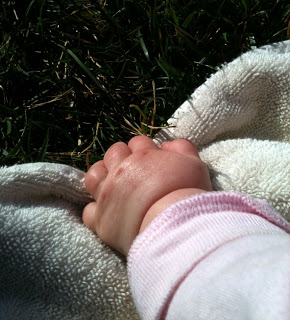 Speaking of babies, some day I will knit a pair for these
little hands
.